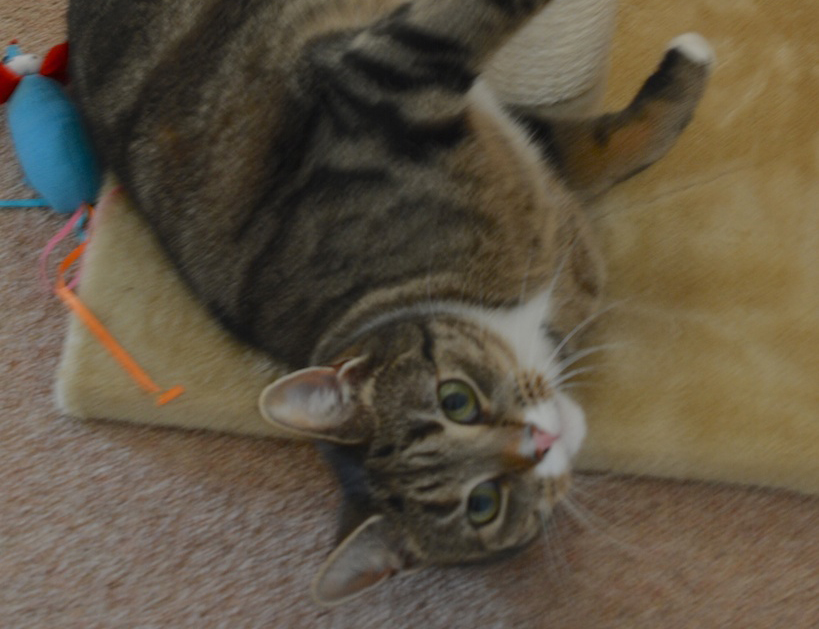 A very warm hello to all my fans and followers, and I hope that you have been enjoying this wonderful mousing weather.
Since my triumph at the PAWS awards I've been keeping a fairly low profile while working on my next film, 'Out of Africa'. I've never been to Africa, and I'm not going to go there, so I feel as if I'm already onto another winner.
Now that it's officially spring, I've decided it's time once again to stay out all night.  I jeer at the pathetic and feeble attempts of my servants to bring me indoors.
After breakfast (or supper, as I prefer to call it) I like to indulge in a little sport before retiring to my wonderfully soft and cosy bed.   My favourite game is a cross between squash and curling;   I guess you could call it 'squirling'. (I'm not sure who thought of this.  It could have been me.)
All you need to play this exhilarating sport is a bath and a fir cone.  It can be played with or without a splash of water, although the presence of water does require a certain degree of wiping.
Try it yourself!   Read these easy instructions, and then watch my video:

Step 1:     Jump in the bath, checking first of all for undesirable water levels.

Step 2:     If a fir cone is already in there, pretend you haven't seen it.

Step 3:     Creep up on the fir cone, preferably wobbling your head a little bit to make it more exciting.   Then freeze, and wobble your bottom also.

Step 4:    Launch yourself in full attack mode on the unsuspecting fir cone.   The force should propel it at light speed from the bath and into orbit around the landing.   If the shot falls short of the rim, vent your frustration on the bath mat.

Repeat as desired, or until the supply of fir cones has run out!