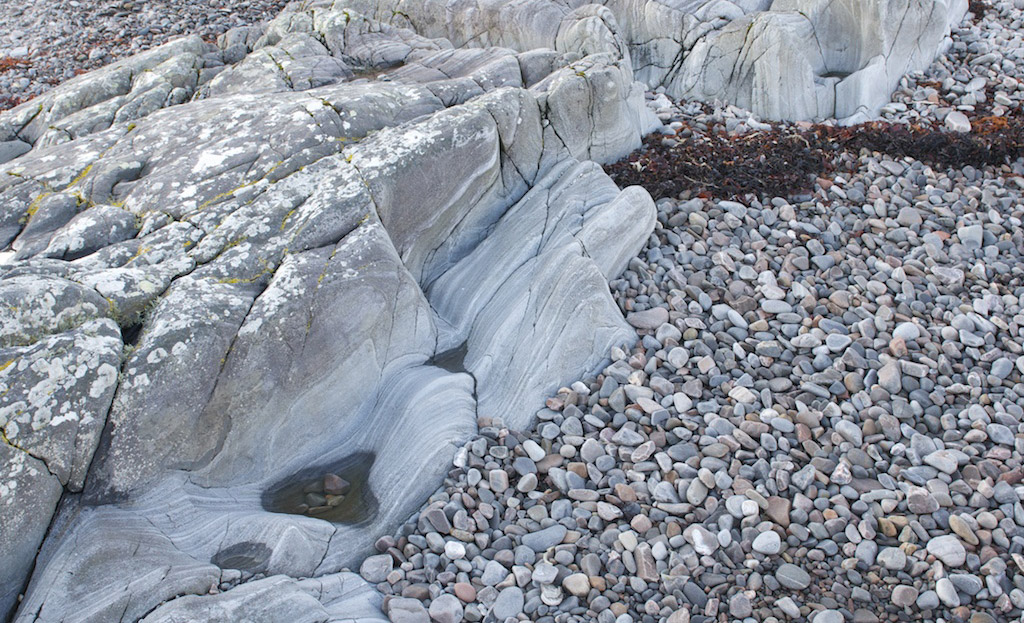 Random rocks: beach sculpture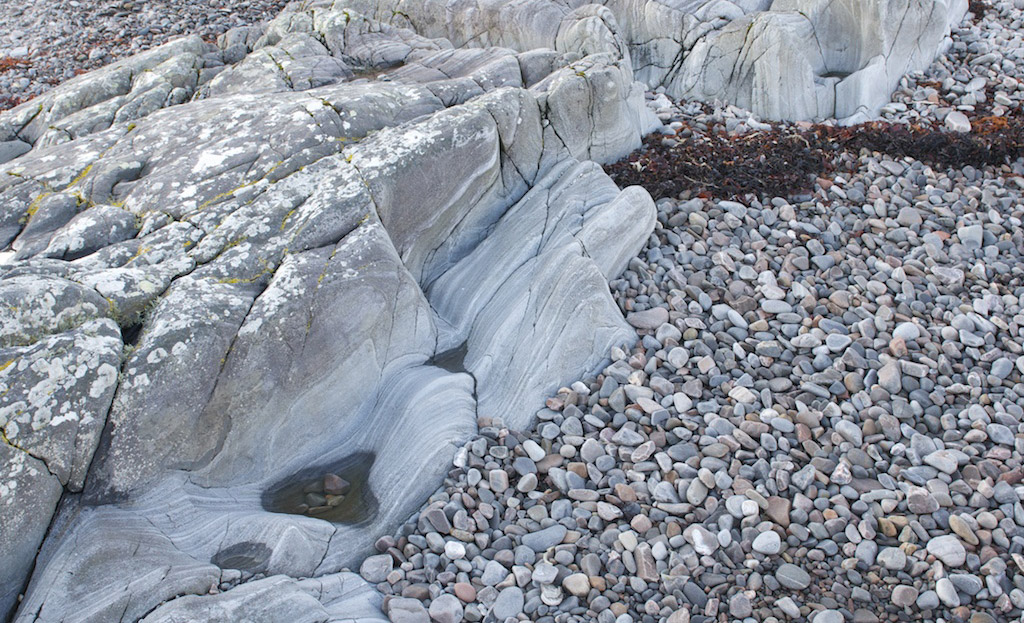 This lovely 'beach sculpture' was photographed on Knoydart in north-west Scotland.
The smaller photo shows Knoydart's only village, Inverie.  This whole peninsula is a cross between a wilderness and a paradise.  Unless you fancy a two-day hike over the hills, you can only get there by ferry from Mallaig.
More information on the Visit Knoydart website.
Photos copyright  © Jo Woolf