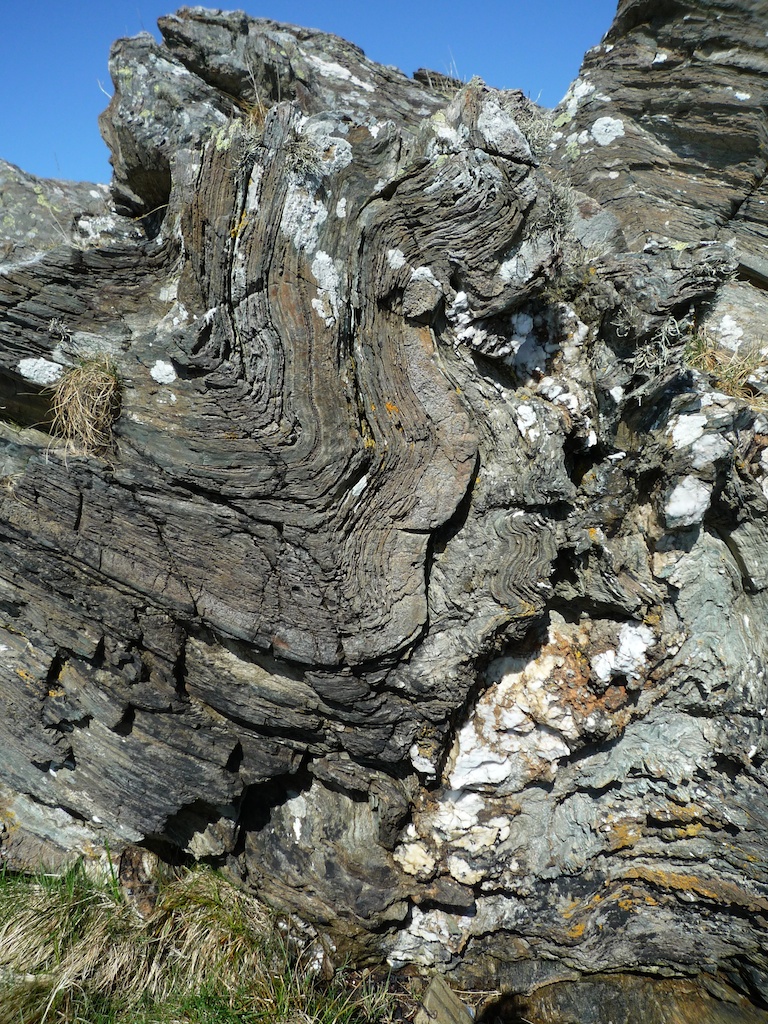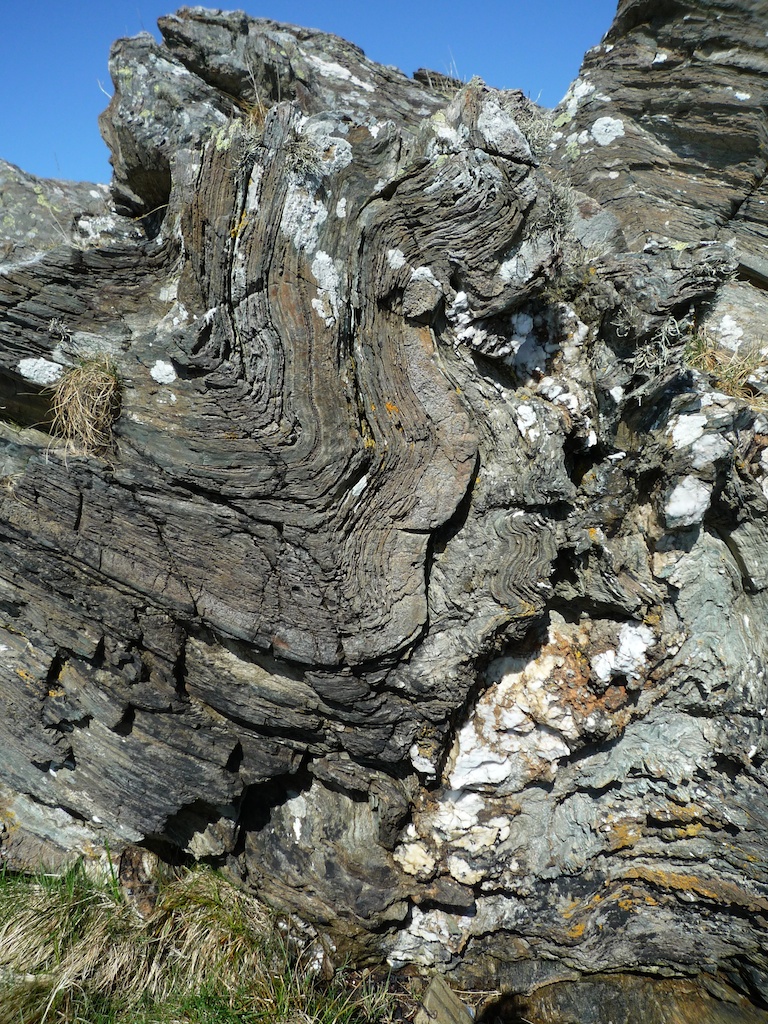 The Degnish peninsula overlooks the wide mouth of Loch Melfort in Argyll, and it's well worth the long and rambling drive to get to the end.   In spring, the hedgerows around there are studded with wild flowers – primroses, violets and the beautiful grass of Parnassus.
Degnish also has some pretty amazing rocks, which have been crushed and folded into wonderful shapes.   I am not a geologist but I would imagine from the layers that these were originally sedimentary, possibly lying on an ocean floor, and they have been transformed by heat and pressure.  And here's an interesting thing:  in south-west Scotland there's a whole cluster of metamorphic rocks called the 'Dalradian series', after the ancient kingdom of Dalriada.  Their name was given to them by Archibald Geikie, one of Scotland's early geologists, and I've 'met' him through my research at the RSGS.
Meanwhile, if you're a geologist and you can tell me more about the rocks shown here, please let me know!
Photos copyright © Jo Woolf