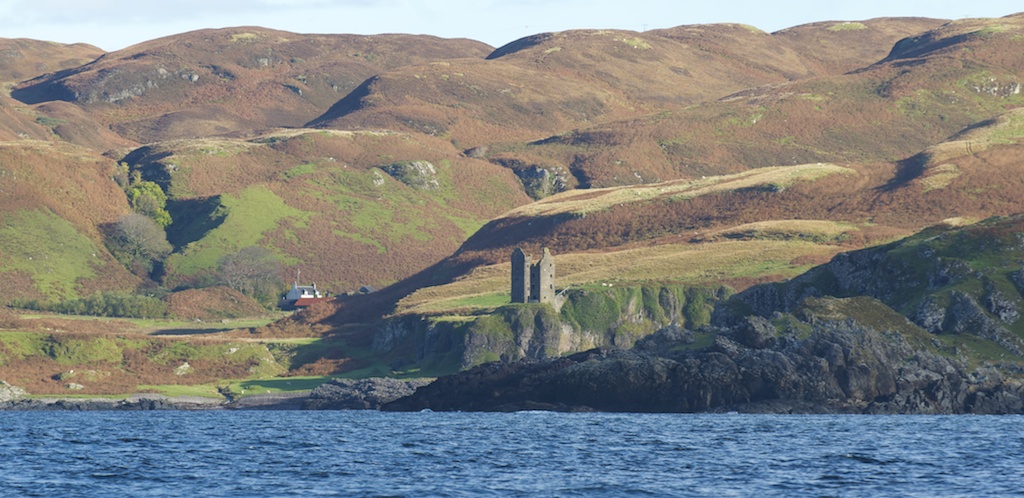 Scottish islands: Kerrera
Kerrera is the long, low island that sits like a natural storm barrier between Oban Bay and the Firth of Lorn.  It has a marina on its eastern side, and the CalMac ferries are constantly coming and going around its northernmost point, on their way to the outer islands.   Taking your car to Kerrera isn't really an option, and there are no real roads there anyway – you are better exploring it on foot.
On the south coast of Kerrera stands Gylen Castle, built by the MacDougalls in 1582.   It's on my list of places to visit!  This photo was taken from the sea, on our way to the Garvellachs a couple of years ago.
Photo copyright © Jo Woolf