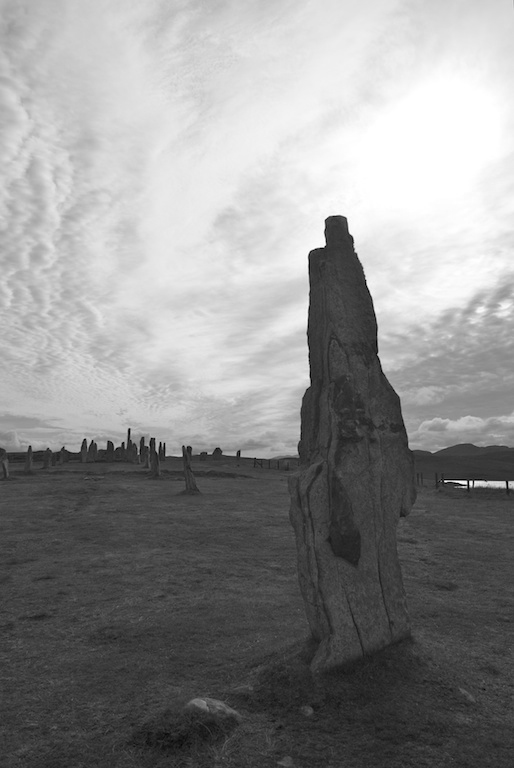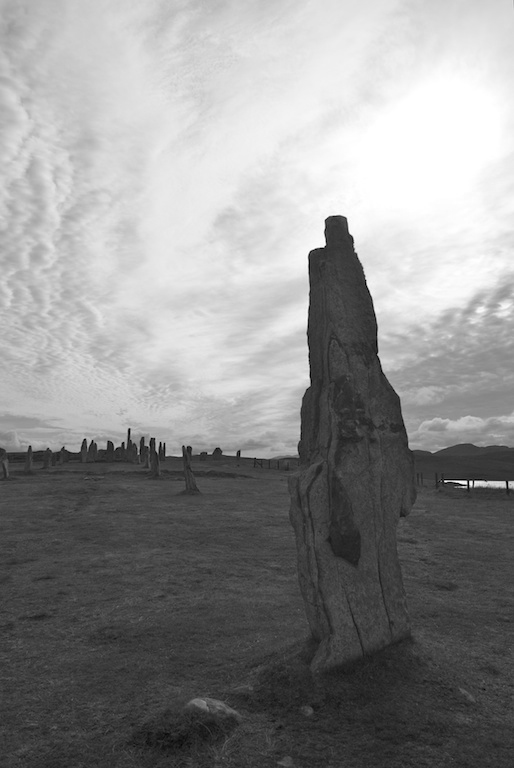 No apology required for re-visiting this astonishing place, for my post on the Isle of Lewis!
Callanish takes you back to the elements – it's raw and cold, like bones of the earth, and it has a strong magic, too.   We went there on a windy day in September, with a strangely ethereal sky and quite challenging lighting.   At first I thought most of the photos were useless but with a bit of imagination they have been resurrected.
Photo copyright © Jo Woolf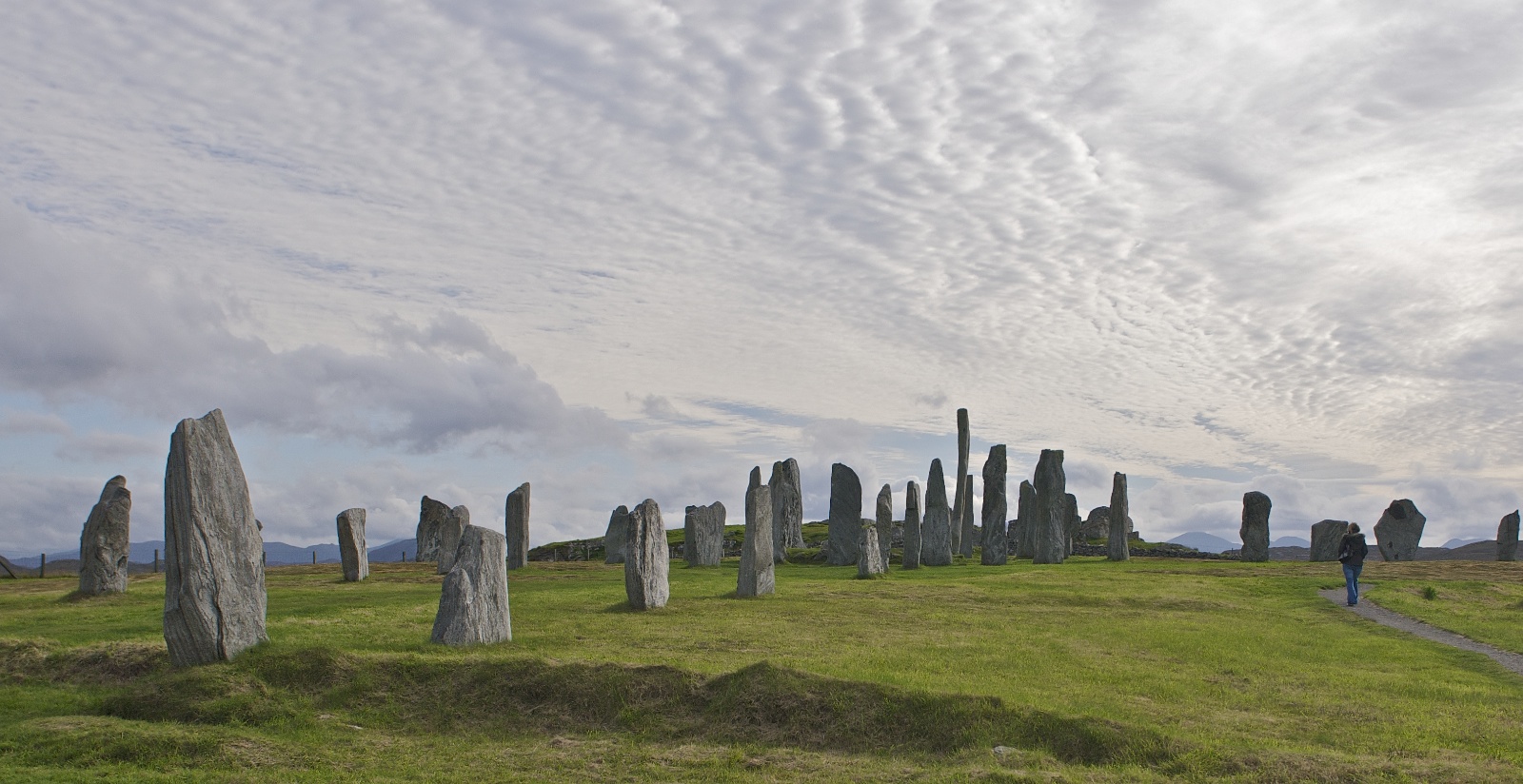 You can read more about my visit to Callanish here on The Hazel Tree.
More Scottish islands in this series:    Kerrera, Islay, Skye, Lismore