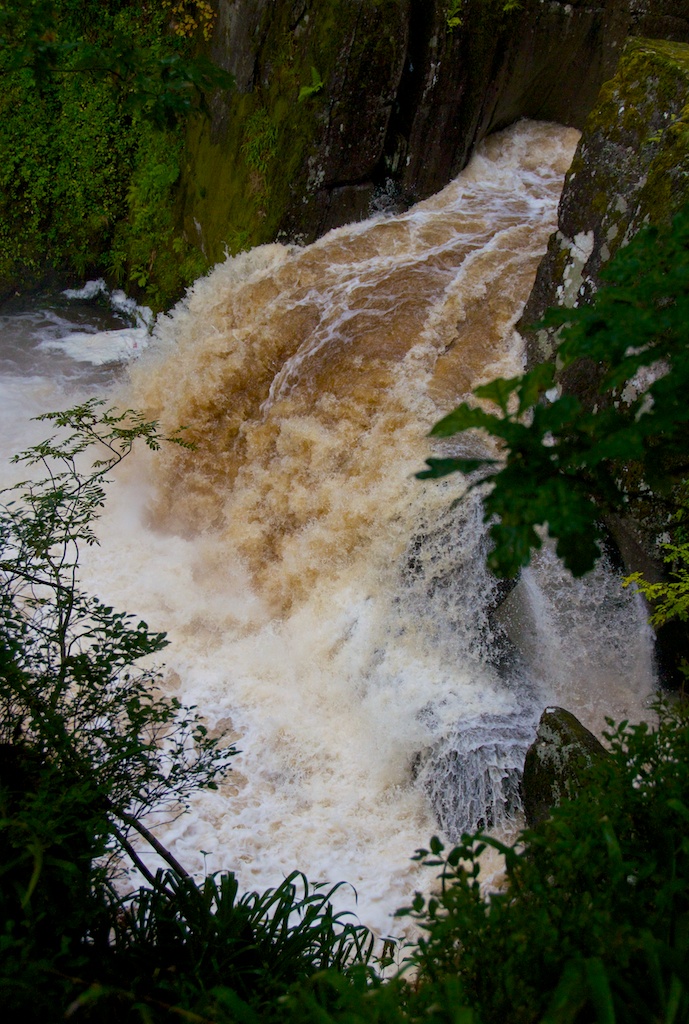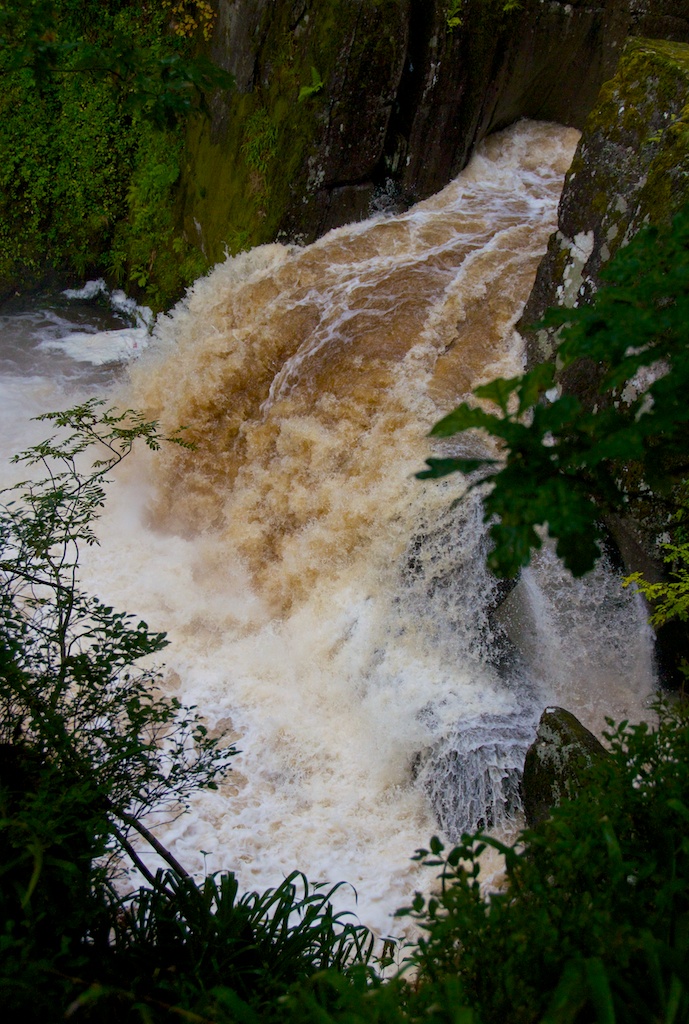 From droplets to a roaring torrent… this is the majesty of Bracklinn Falls after heavy rain, photographed on a wet day at the end of summer.
To get to the falls…

Look for the brown signpost as you come into Callander from the east, and follow the road up to a car park.  It's a lovely woodland walk and there is a beautiful bridge over the falls.
Photos copyright © Jo Woolf