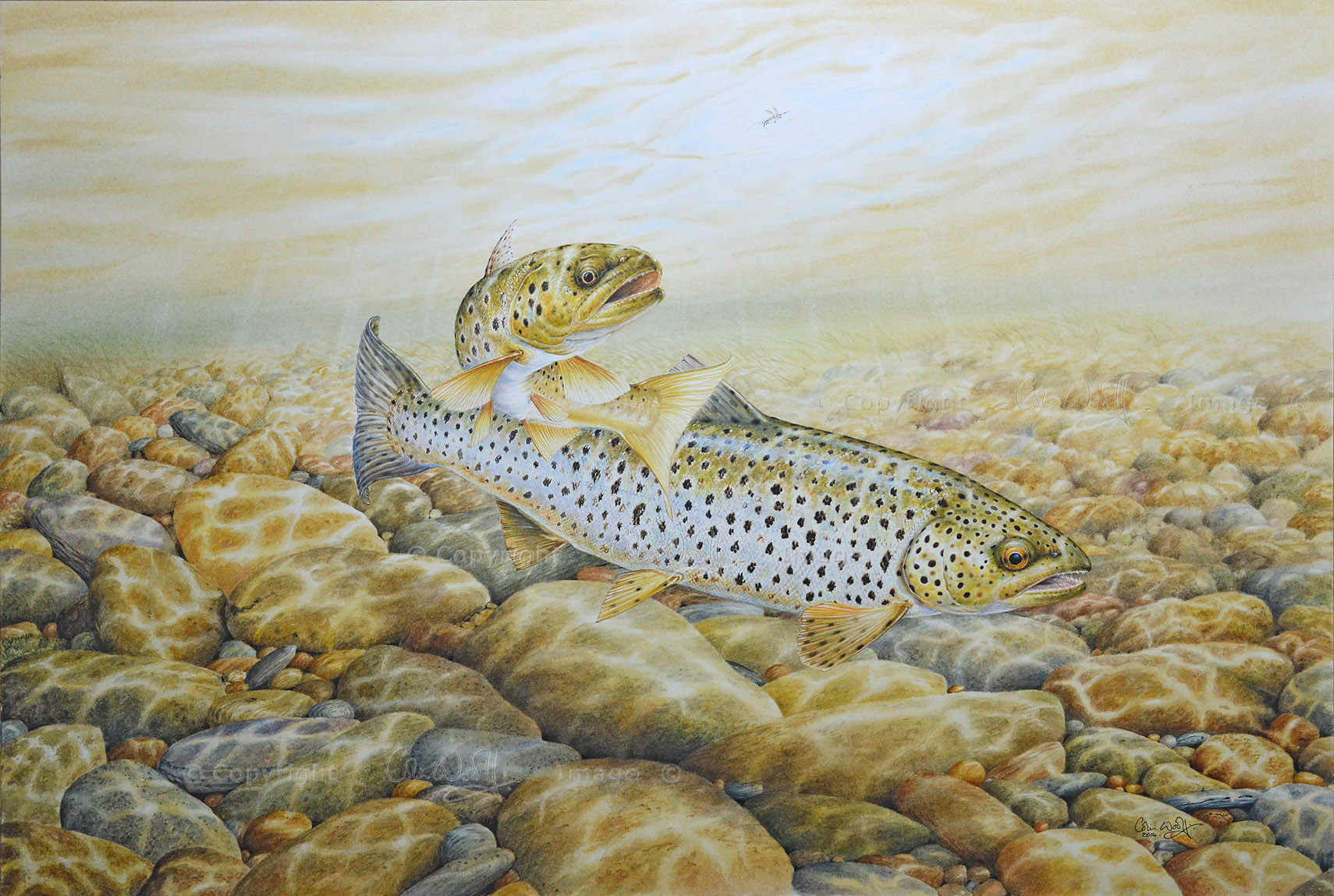 Brown trout painting – now finished!
The second brown trout has now materialised in Colin's painting, and this one's a bit bigger!    Look at those spots!
Colin has had good fun with this one, again trying to stop short of being 'photographic', creating soft filtered reflections in the background and on the water's surface.    You can just see the hint of a fly in the brightest section.    What happens next?   The smaller fish looks as if he'll rise for the fly, while his enormous friend stays on the bottom;   hence Colin's idea for the title, which is 'Foiled Again'!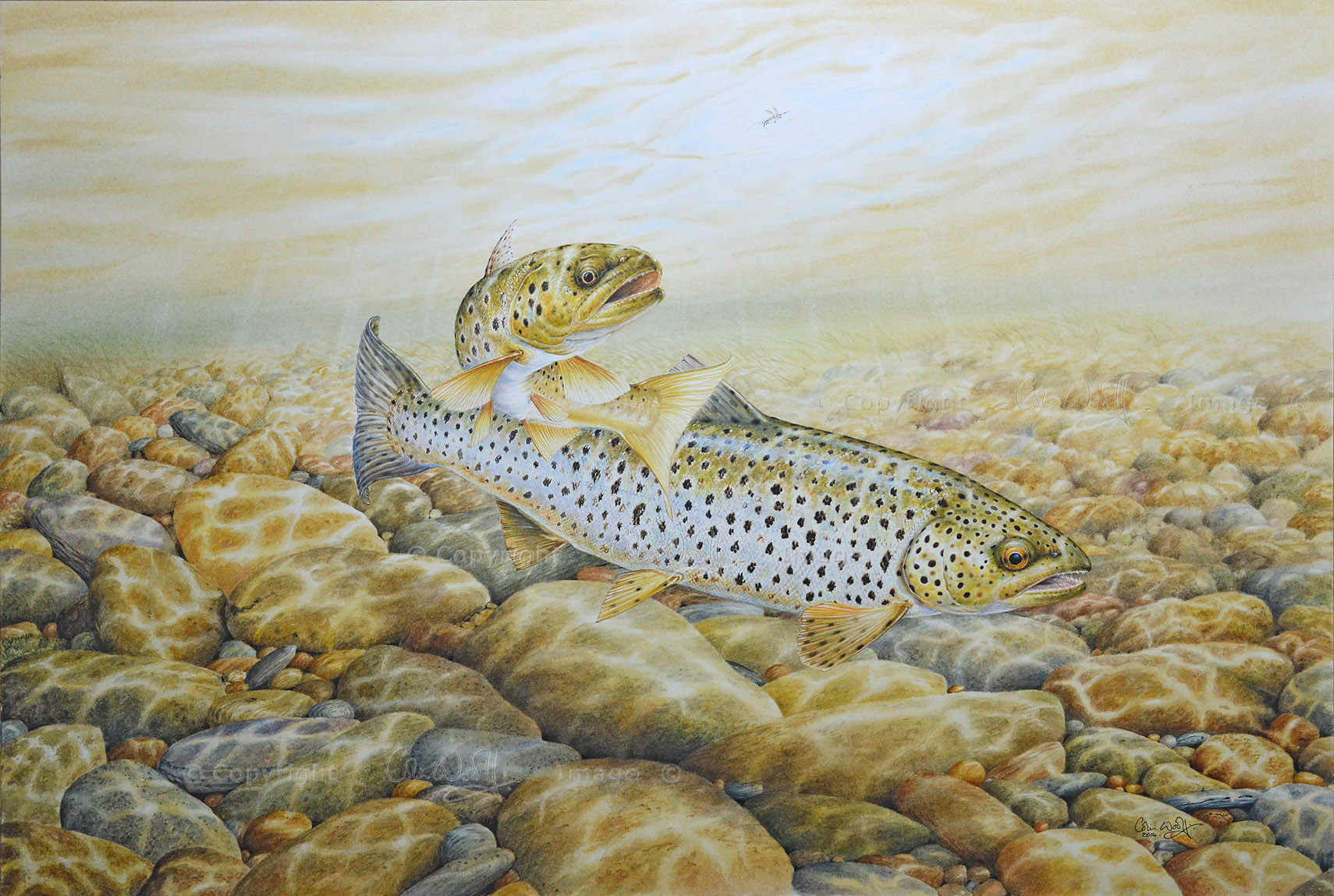 You can see the earlier stages of this painting here.    The picture will be offered for sale shortly – more details on Colin's website, www.wildart.co.uk.
Images copyright © Colin Woolf