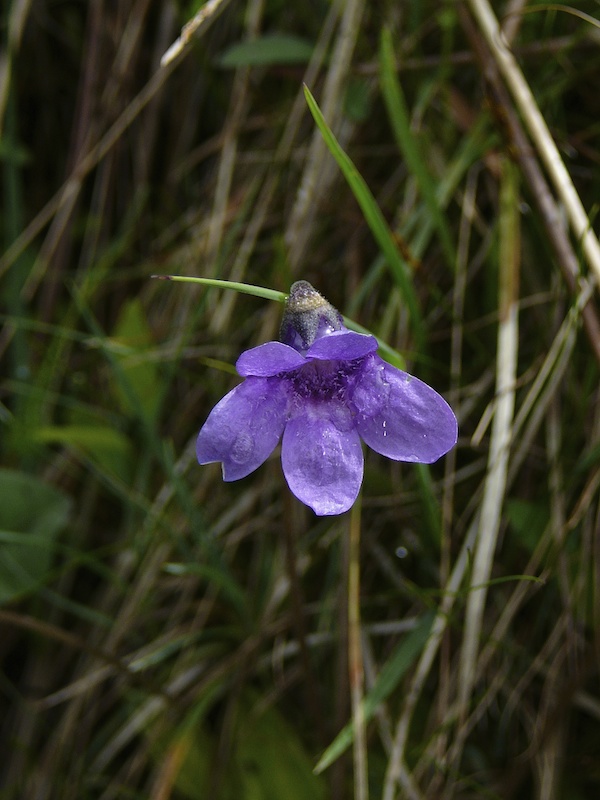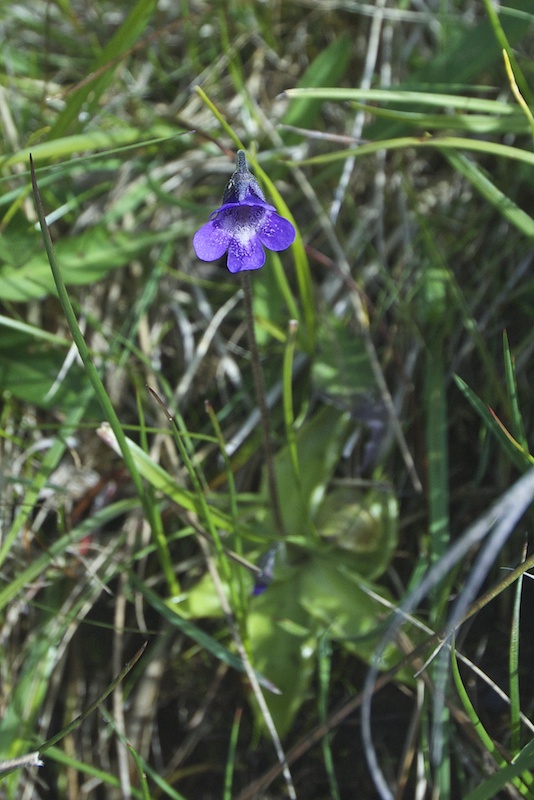 From May to July the delicate purple flowers of Common butterwort (Pinguicula vulgaris) rise above rosettes of yellowish-green leaves, in boggy areas and damp heathland.  It's common in much of Britain, although rarer in the south, and it is also found throughout Europe, as well as in Russia, the US and Canada.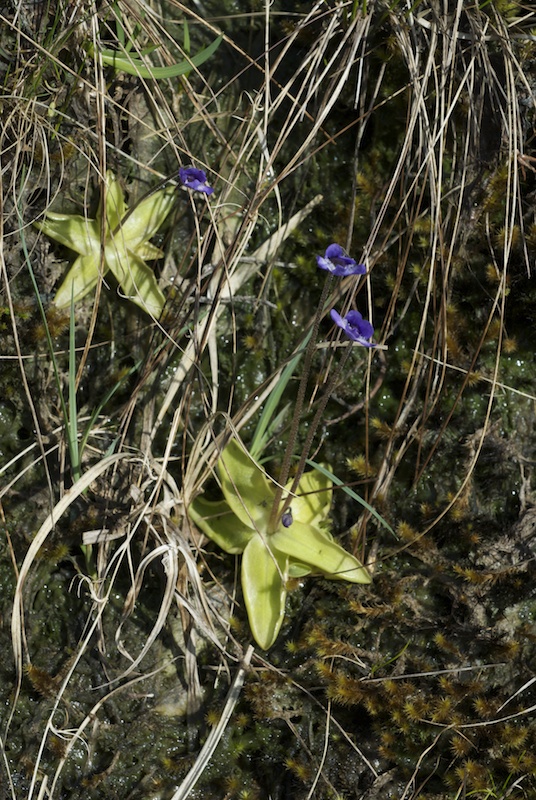 An insectivorous plant, Common butterwort attracts small flies by the secretion of a sticky fluid through glands in its leaves.  Once they alight on the leaves, insects are trapped;  the leaf eventually folds over to digest them. The flowers are usually purple but occasionally white, around 15 mm across, appearing singly on long stems.
Apparently, the name 'butterwort' derives from the traditional use of the leaves to curdle milk, and turn it into butter.  It was also used to as a herbal remedy to treat whooping cough and throat infections.    I have come across one source which refers to an age-old custom in the Western Isles whereby a traveller would put nine roots of butterwort in a handkerchief to ensure a safe journey.
These photographs were taken in a variety of locations ranging from the moorlands of North Wales to a secluded glen in Argyll and the damp, boggy fringes of Seil Island on the west coast.
Sources: