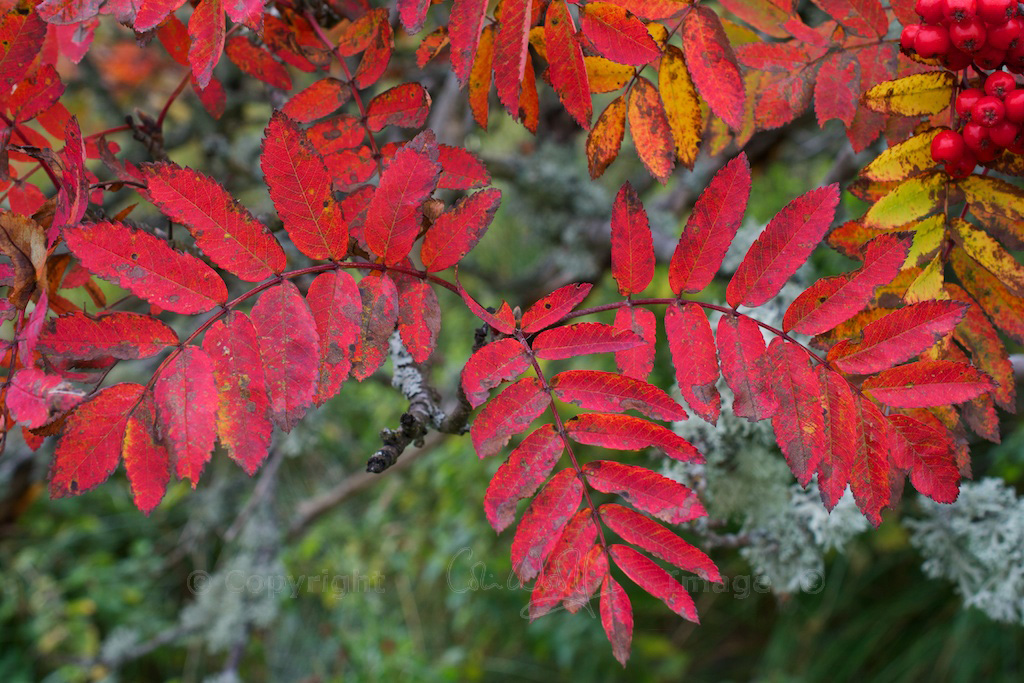 This wonderful old rowan tree was photographed in late September in the hills above Braemar.    It was a dull day but the berries and leaves were glowing with autumn colour, making the tree look as if it was on fire.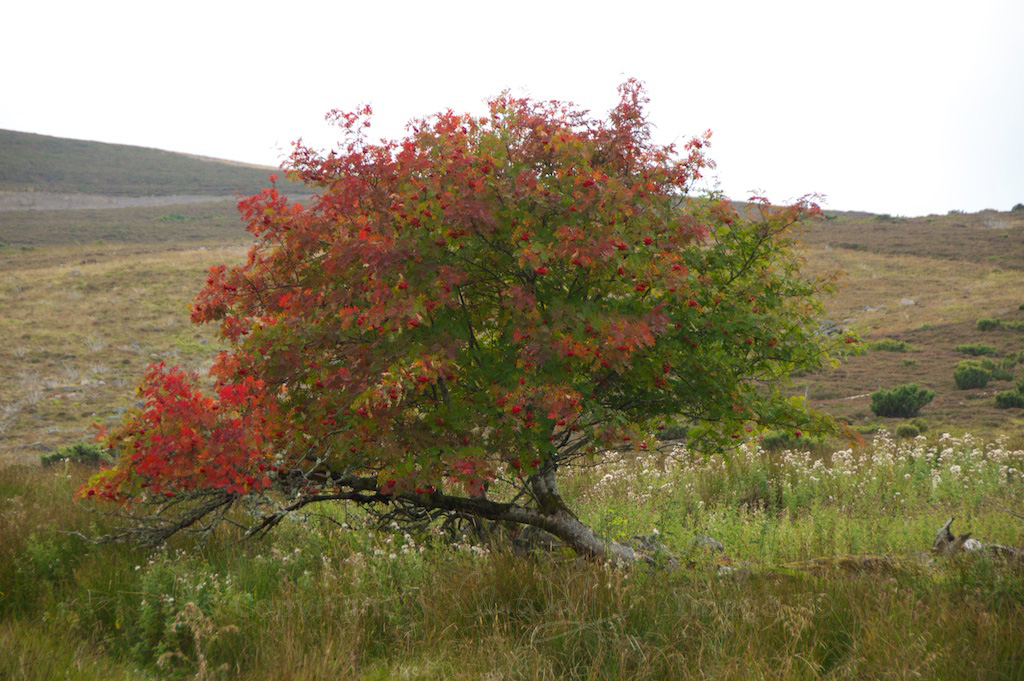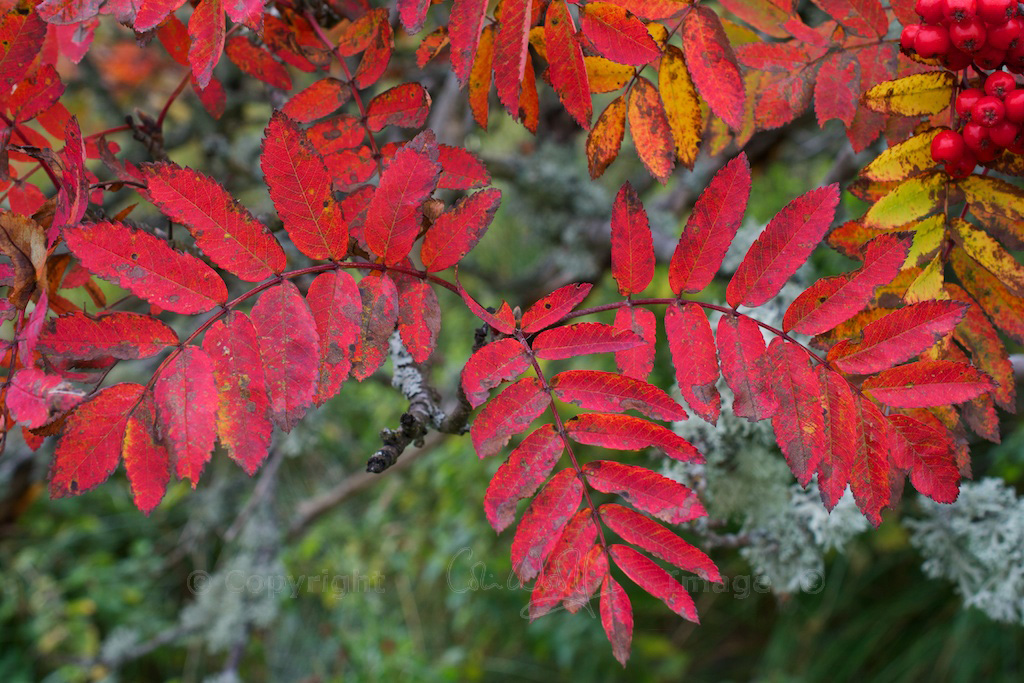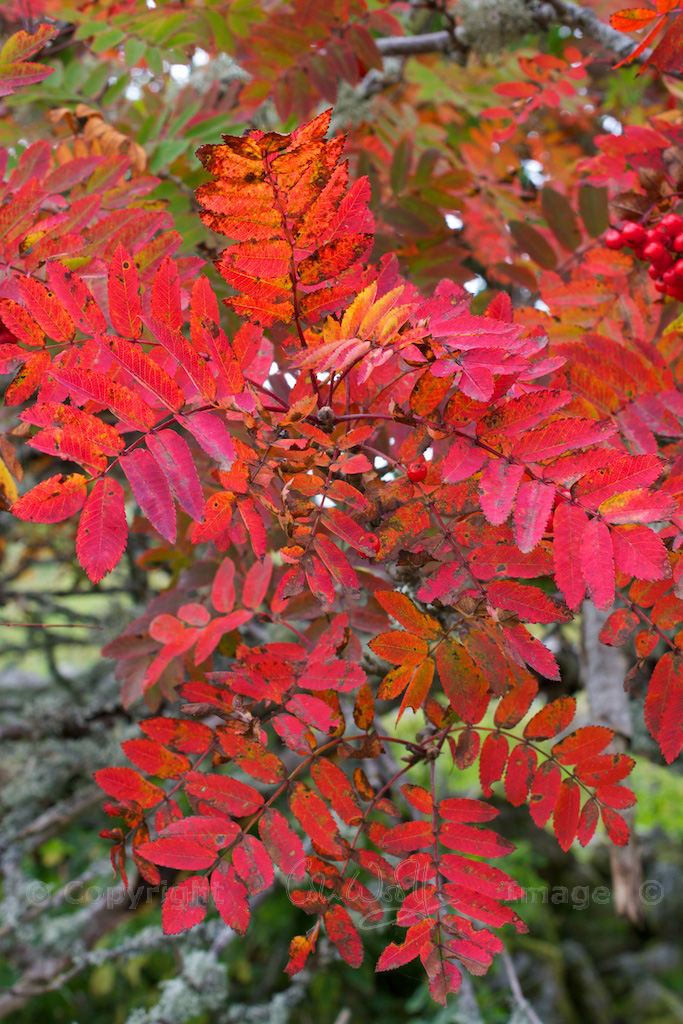 Photos copyright © Colin & Jo Woolf
You can read more about this tree's natural history and folklore in 'The Enchantment of the Rowan' on The Hazel Tree.