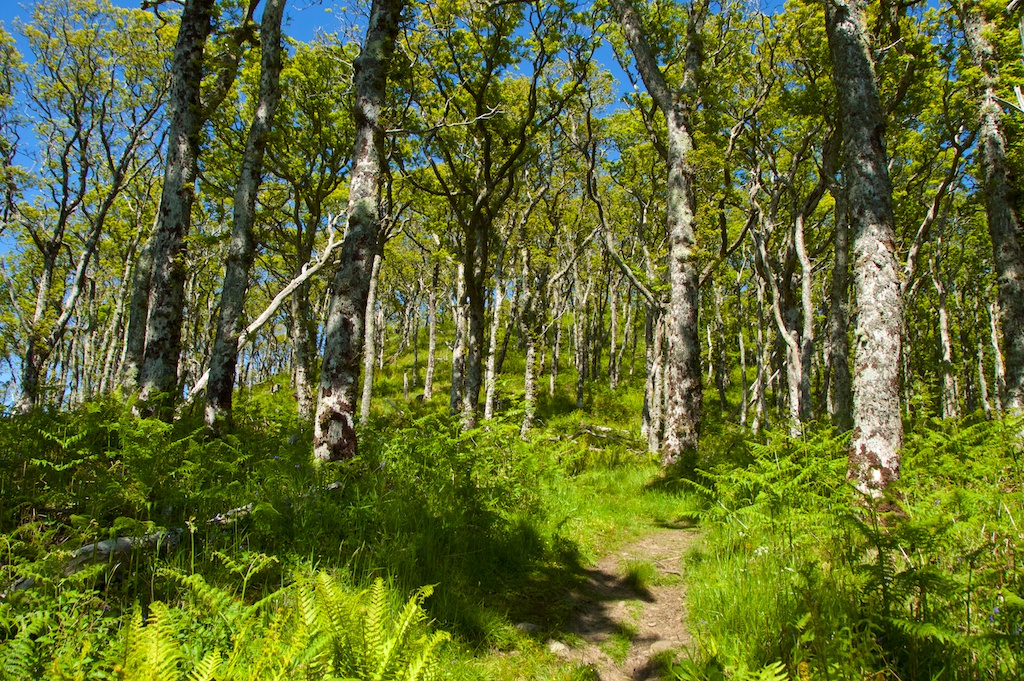 The ancient oak woods of Taynish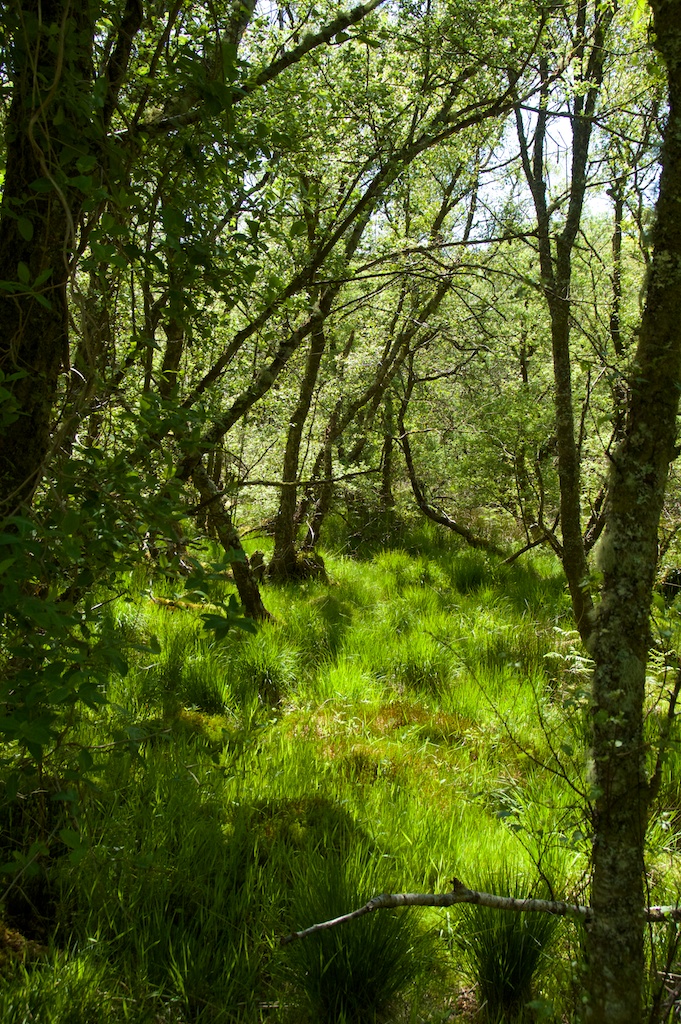 There can be few more magical landscapes than the oak woodlands of the Taynish peninsula in Argyll.  In summer, with the leaves filtering a cool emerald light through to the forest floor, and birdsong all around you, it feels like a sanctuary – enchanted and timeless.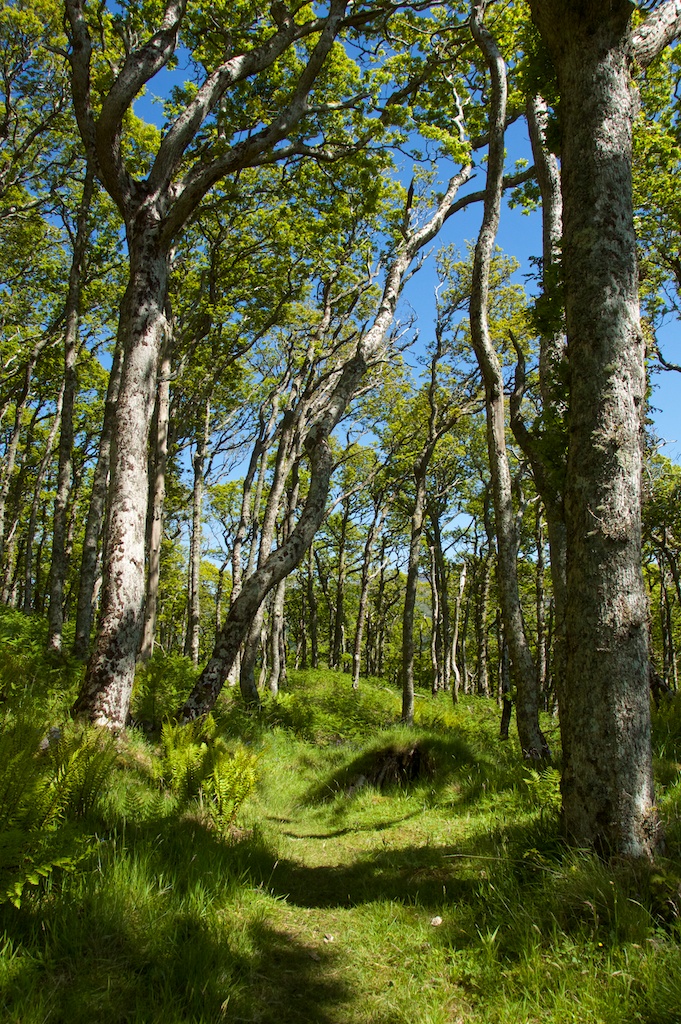 You only have to set foot within the moss-shaded world of Taynish woods to know that they are ancient.  Pollen taken from peat samples has revealed that these oak woodlands have been growing here for about 7,000 years.  They would have heard the footsteps of the first farmers who settled in Knapdale, those same people who set up the stones of Nether Largie and Temple Wood in Kilmartin Glen, and carried their dead to Dunchraigaig for burial.   Few landscapes have truly stayed the same over thousands of years, but if one of our Neolithic ancestors came back to Taynish I'd like to think he would recognise it and feel at home.
Although oak is the predominant species there is a wide range of other trees, including rowan, birch, hazel, hawthorn, alder and wild cherry.  Scottish Natural Heritage is carefully monitoring the encroachment of non-native species such as sycamore, lime and rhododendron.   With water all around and wildlife in abundance the woods are rarely silent, but a deep feeling of peace settles on you as you walk beneath the canopy.
A SUPPLY OF CHARCOAL
Taynish woods were the focus of some unexpected industry in the early 19th century, when the Napoleonic wars created a keen demand for iron and leather.  Oak bark was used for tanning hides, and charcoal fuelled the iron furnaces;  both of these processes took their toll on the woodlands, and trees were coppiced to encourage the quick growth of new branches.
Dotted around the woods are old charcoal-making platforms, where stacks of logs were covered in turf and then burnt to produce charcoal.  This was shipped to the iron furnace at Bonawe on Loch Etive.  The industry flourished until 1876, when the furnace was closed down.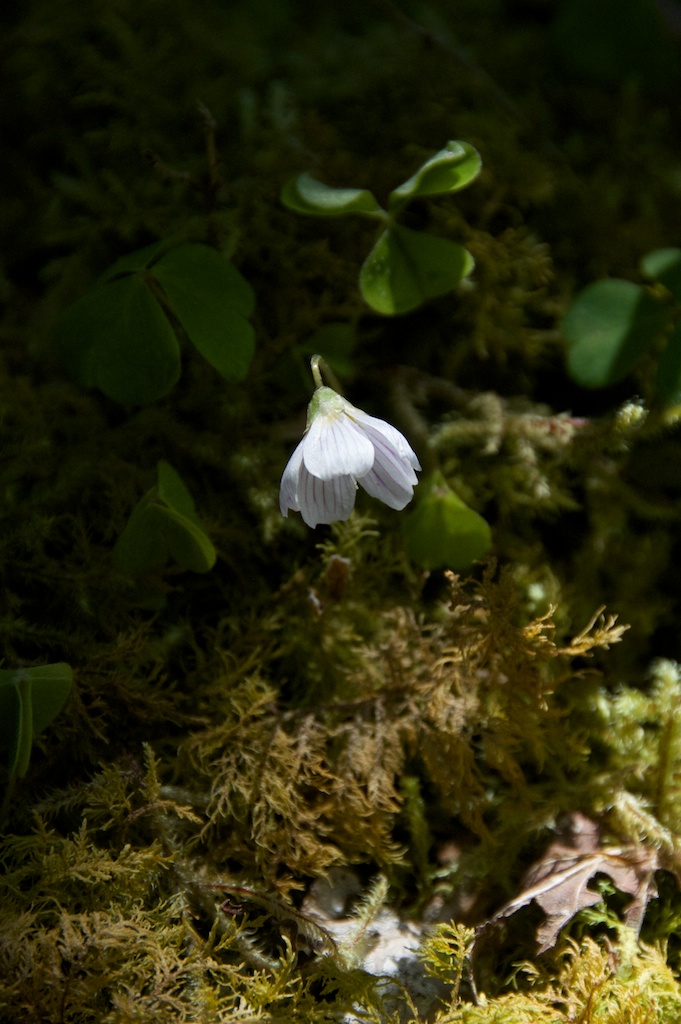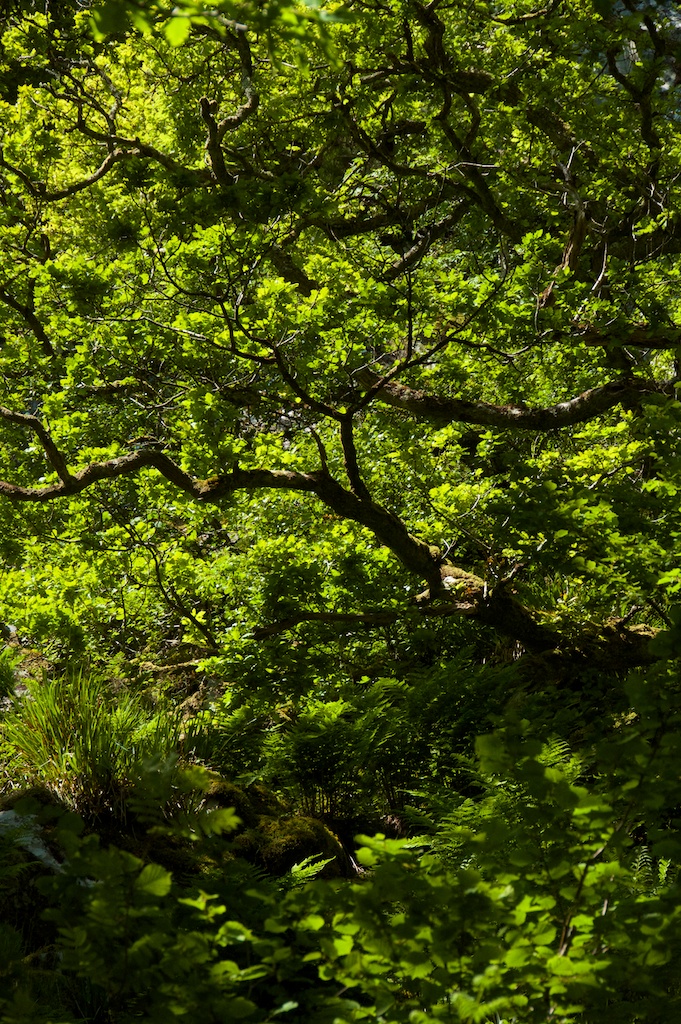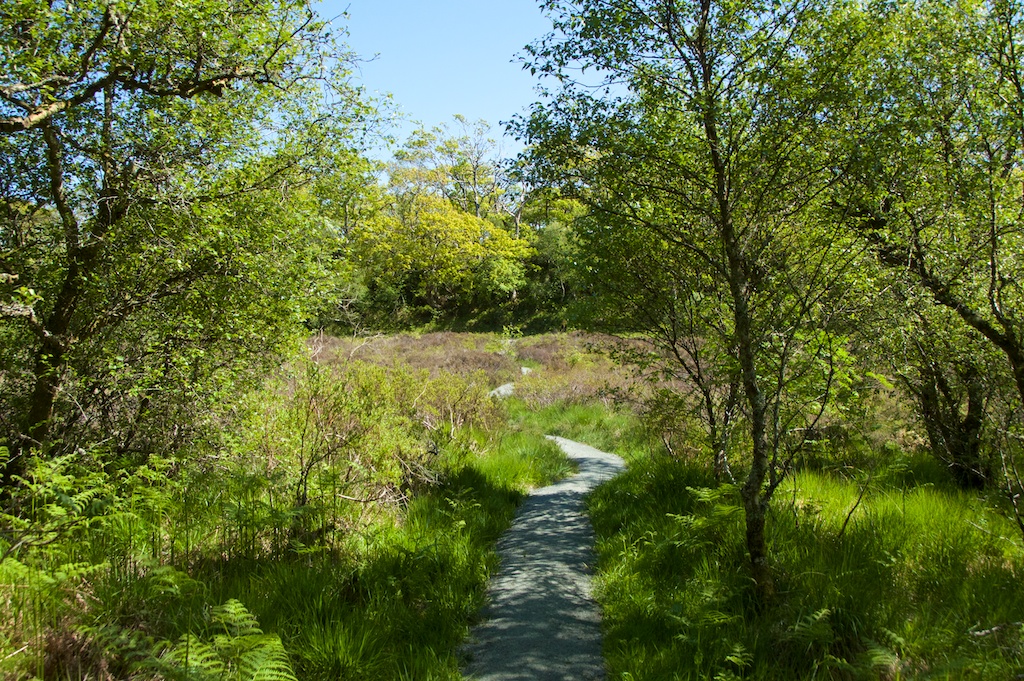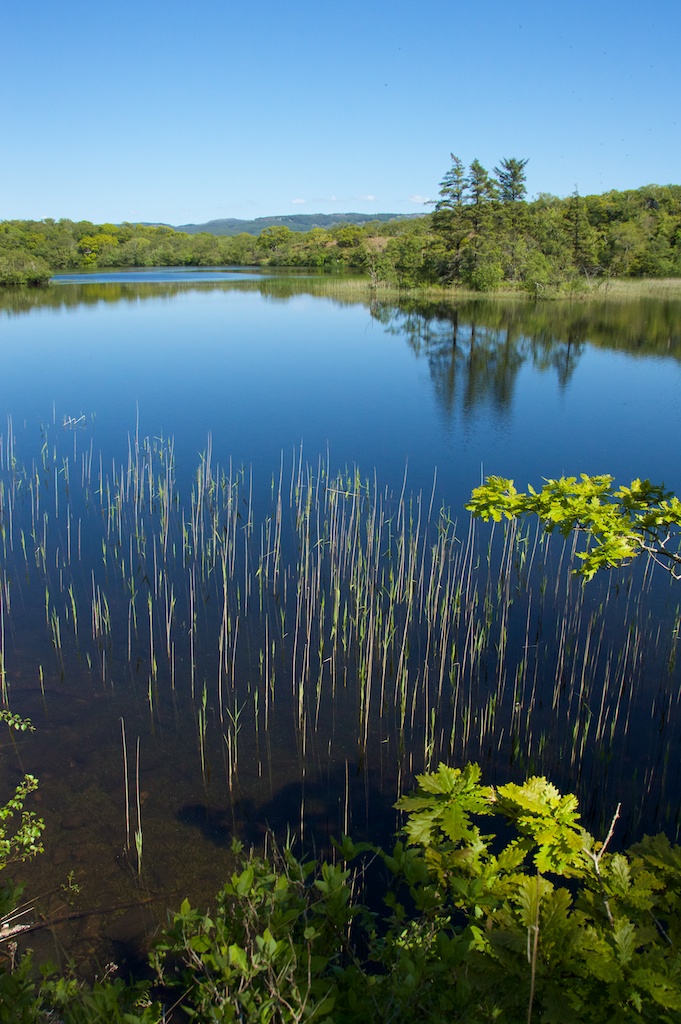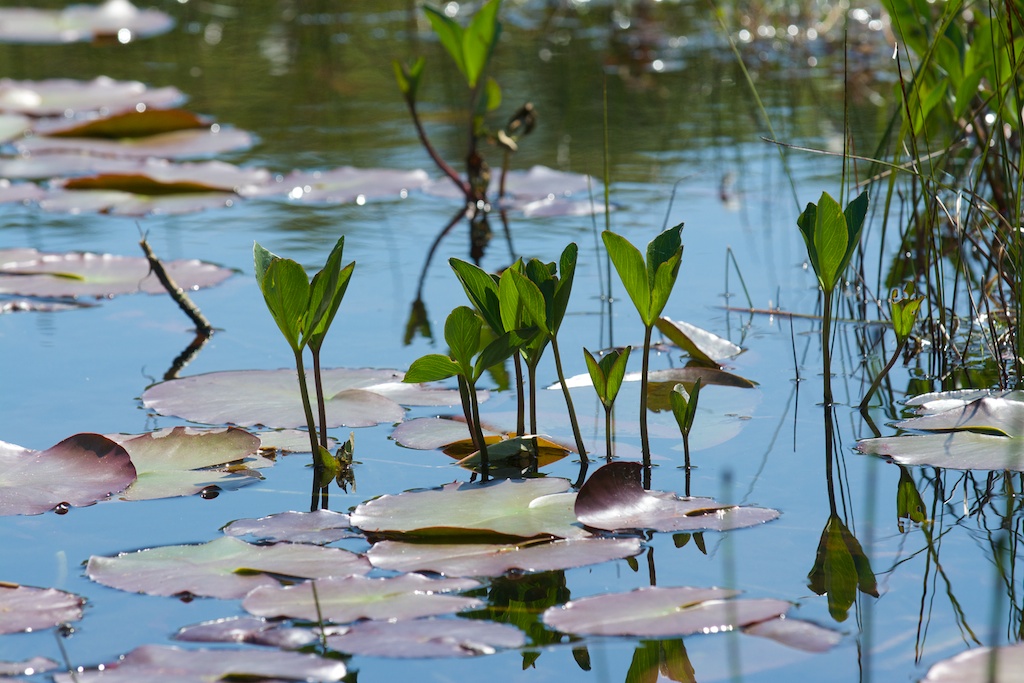 There's a good reason for all the lush foliage:  Taynish receives over 60 inches of rainfall every year, and the mild, moist air allows mosses, lichens and ferns to thrive.  A quarter of all Britain's bryophyte species (mosses and liverworts) are found here, and about 500 species of lichen;   the woodlands also support 300 species of wild flowers, and a whole host of dragonflies, damselfies, butterflies, moths and beetles.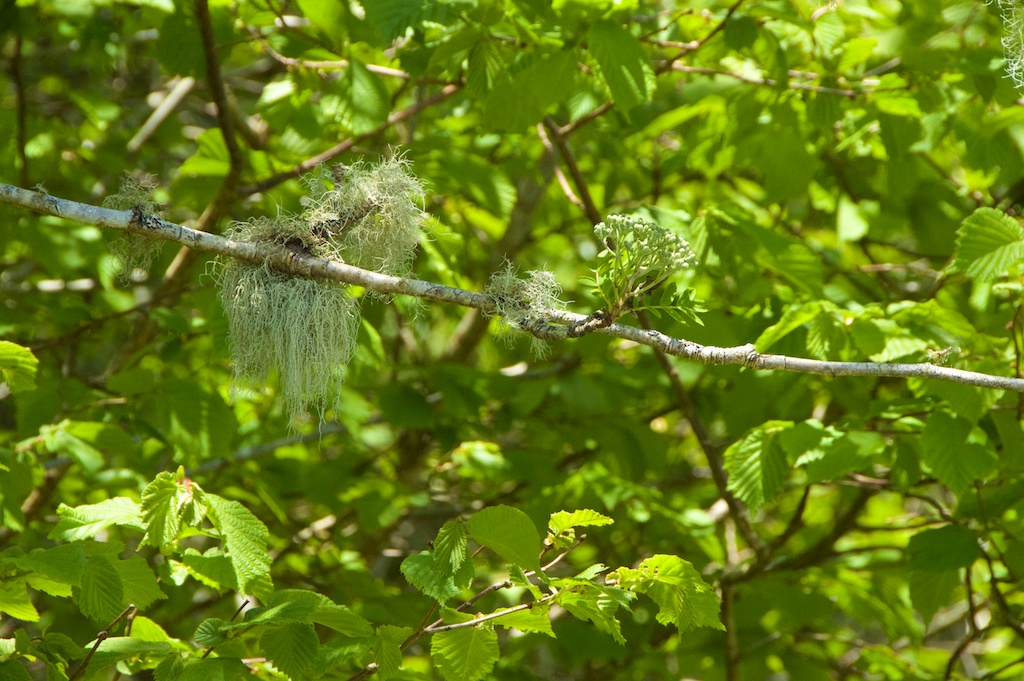 MARSH FRITILLARY

Taynish is the northernmost stronghold of the marsh fritillary, one of Europe's most threatened butterflies and the only British butterfly protected by European law.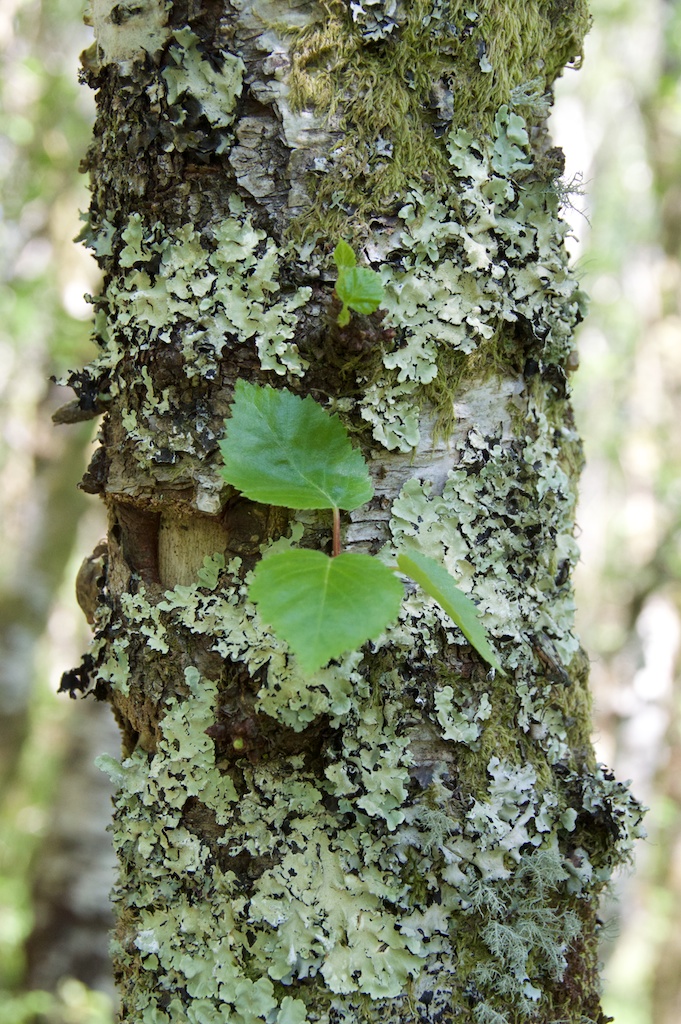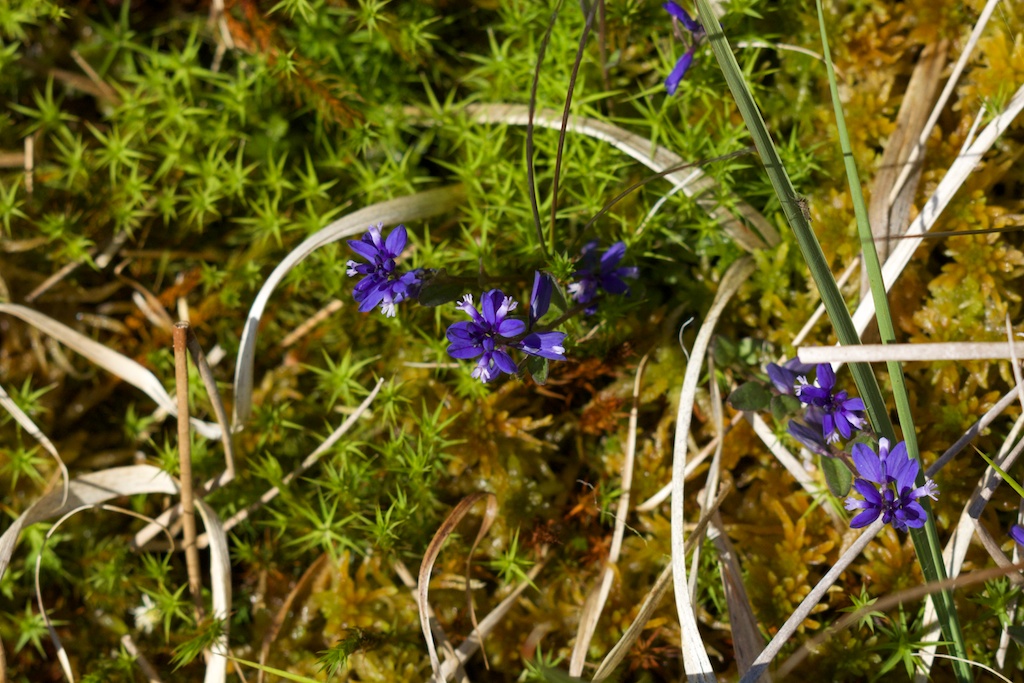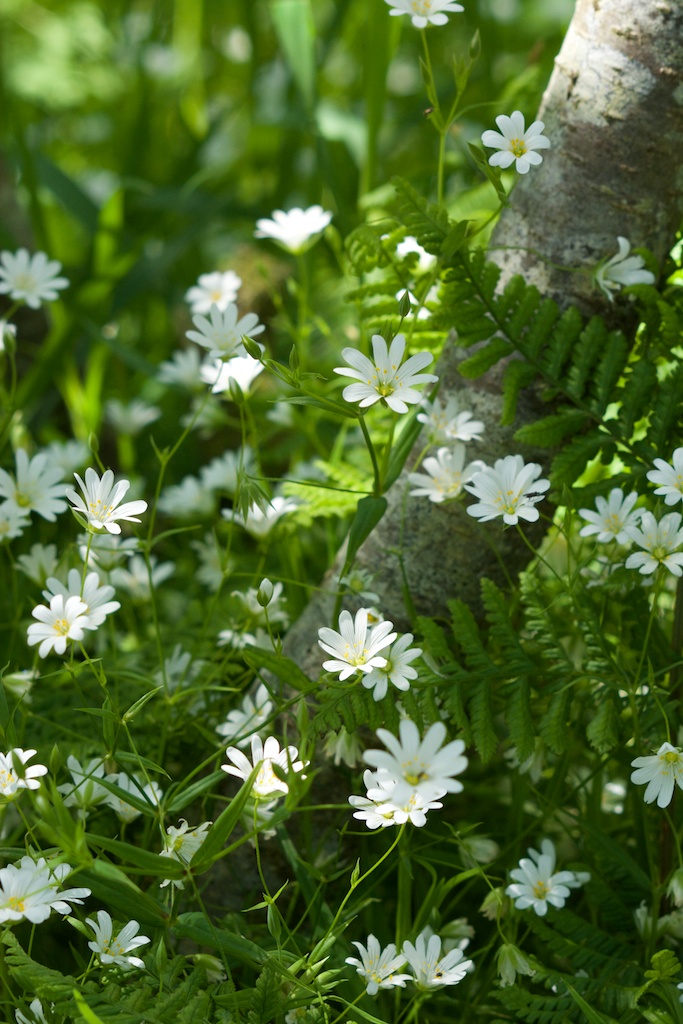 TAYNISH MILL

Taynish water mill was built around 1720 and for 150 years it was used to grind the grain produced by the farmers who lived around Loch Sween.  The ruins stand in a little clearing, beside a clear-flowing burn.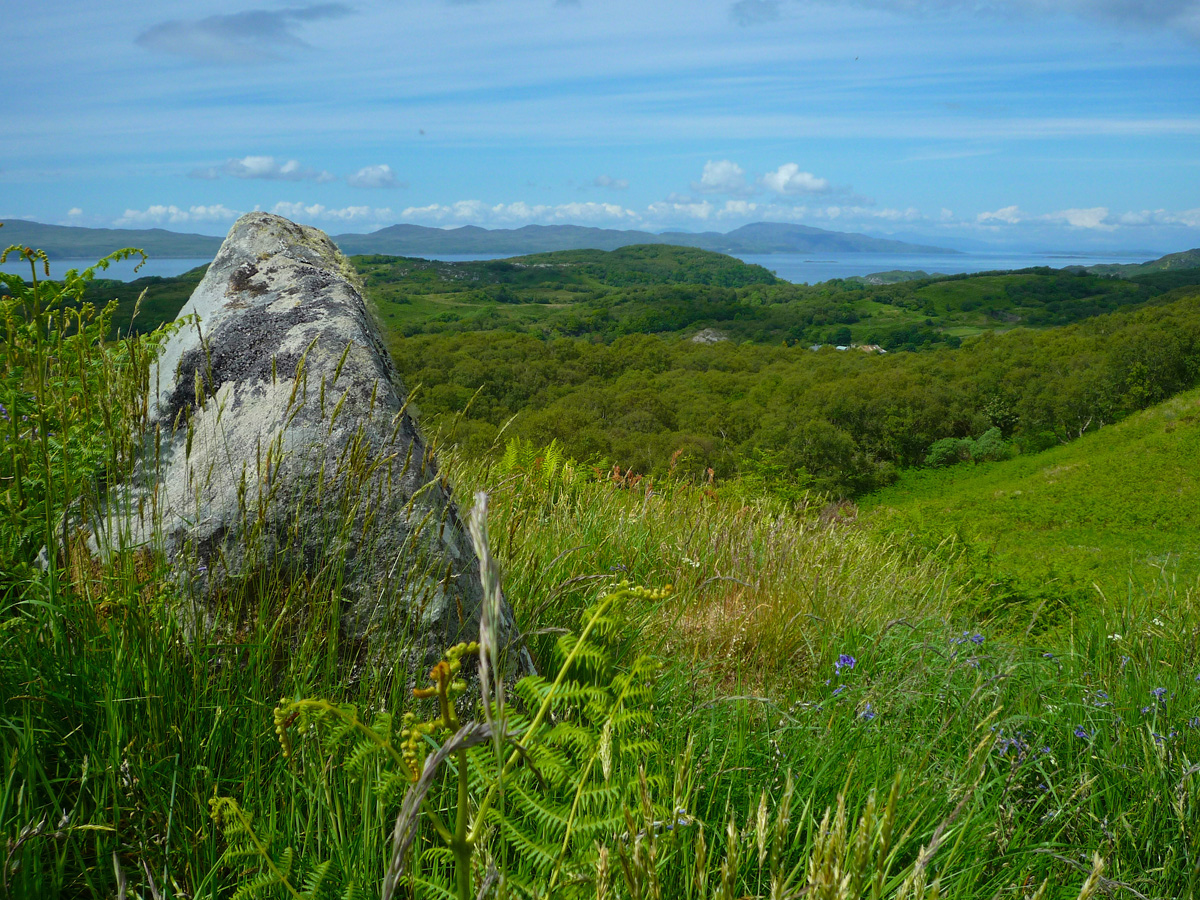 Knapdale is a landscape of low rocky hills or 'knaps', and at Taynish the woodlands give way to clear hilltops where you can rest for a while and drink in the glorious views.   There are about 500 acres of woodland, with areas of salt marsh and fen meadows.  In summer, the reedy fringes of Lochan Taynish are literally buzzing with the neon colours of dragonflies and damselflies.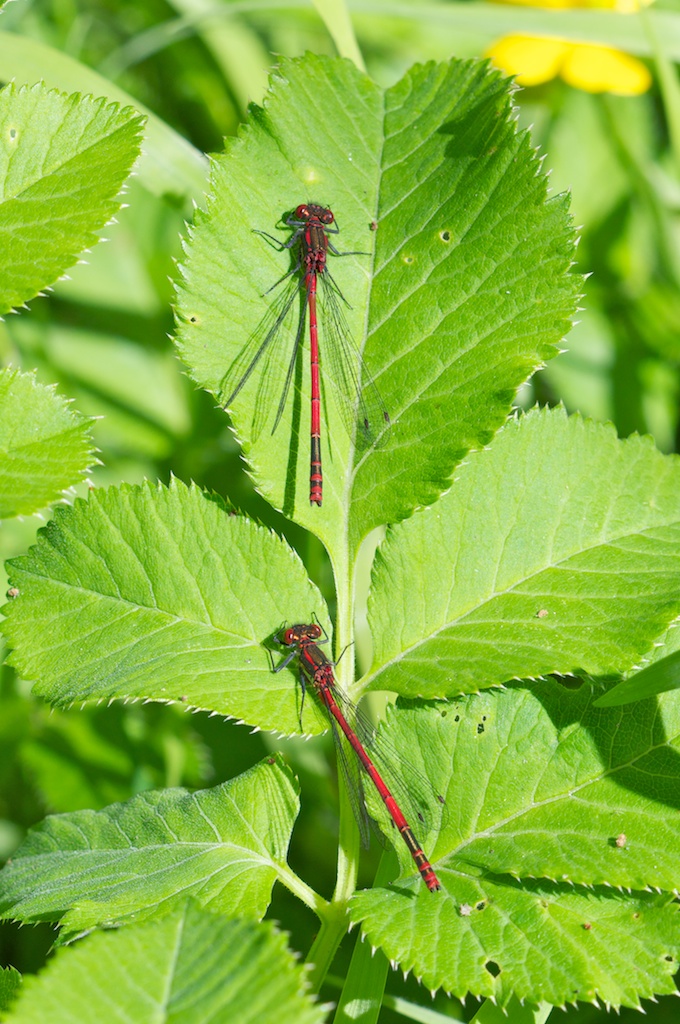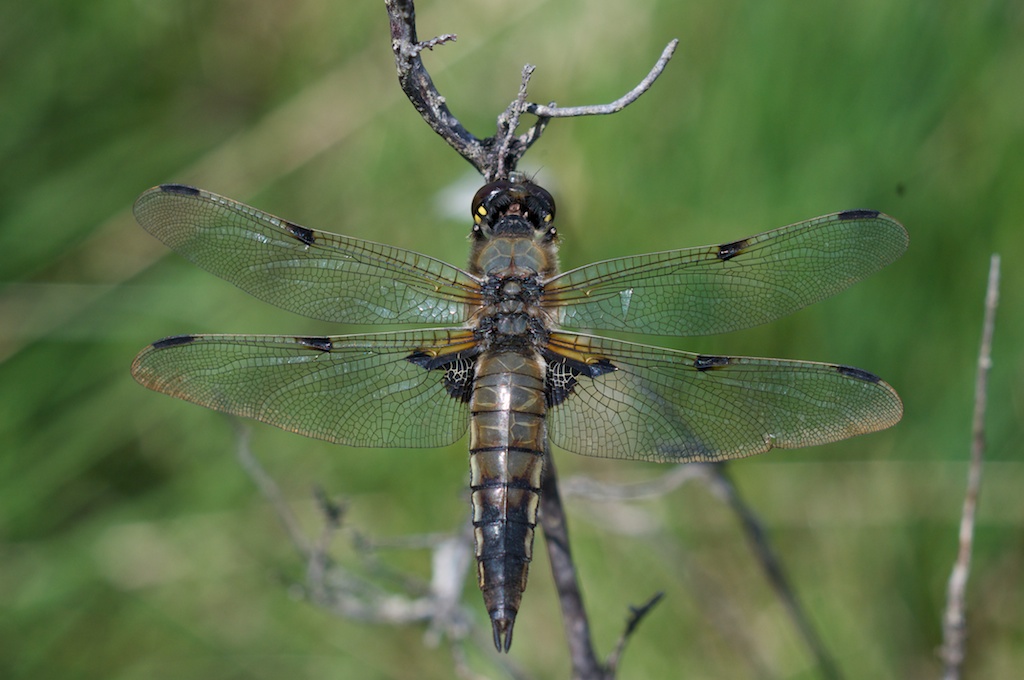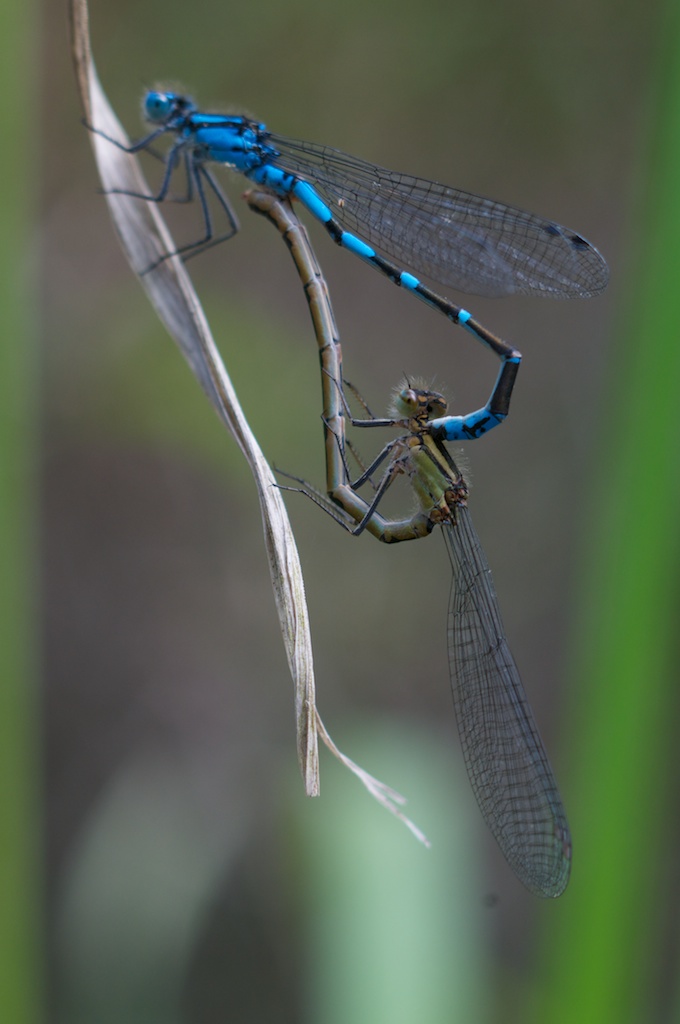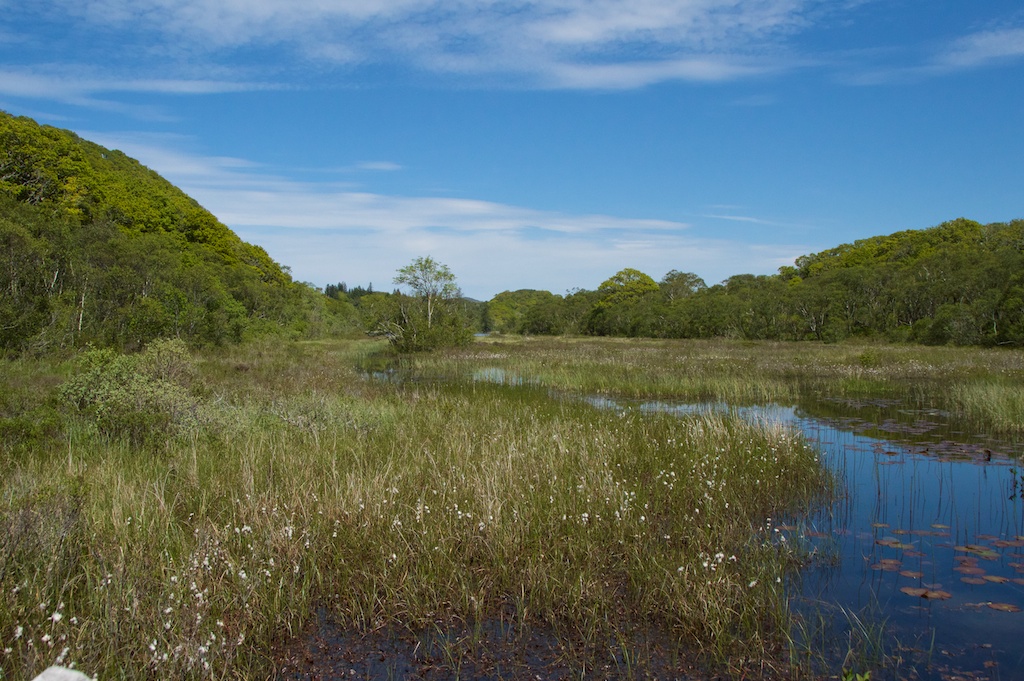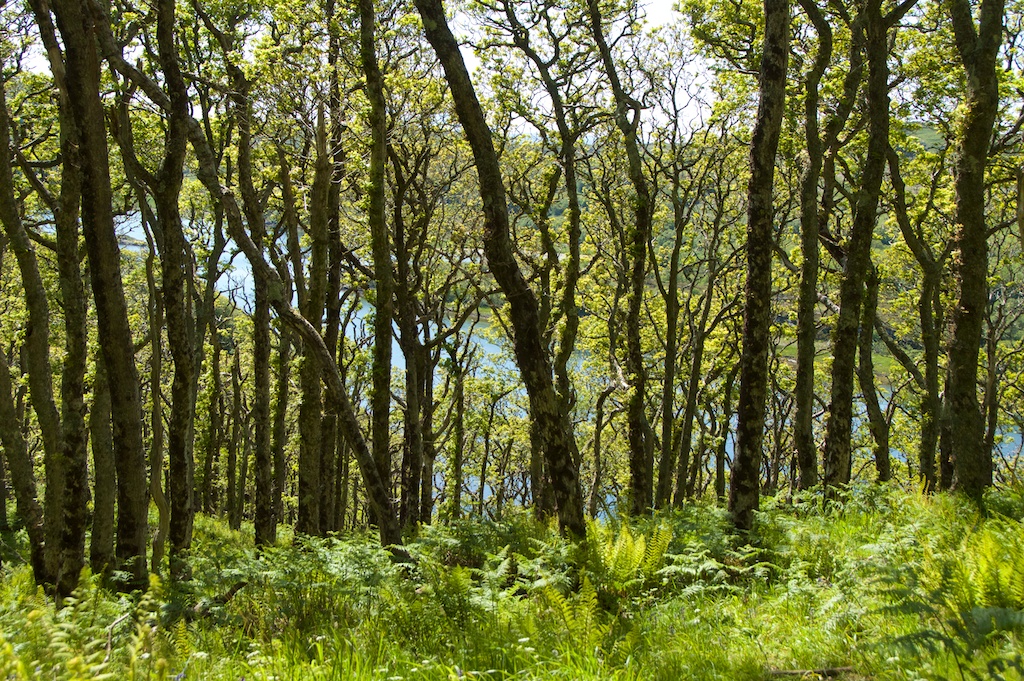 You're never far from water, and from some of the paths you can catch the sparkle of Loch Sween through the trees.   The walk past the Mill brings you out on the rocky shore, where a burn bubbles its way happily into the loch.  As you listen to the oystercatchers' piping calls, keep an eye open for otters, which are often glimpsed here.
As for the woodland birds, in mid-June we saw – or heard – warblers, chaffinches, robins, blackbirds and thrushes;   I watched a great spotted woodpecker at its nest hole, but it became agitated at the sight of me even at a distance, and I retraced my steps to leave it in peace.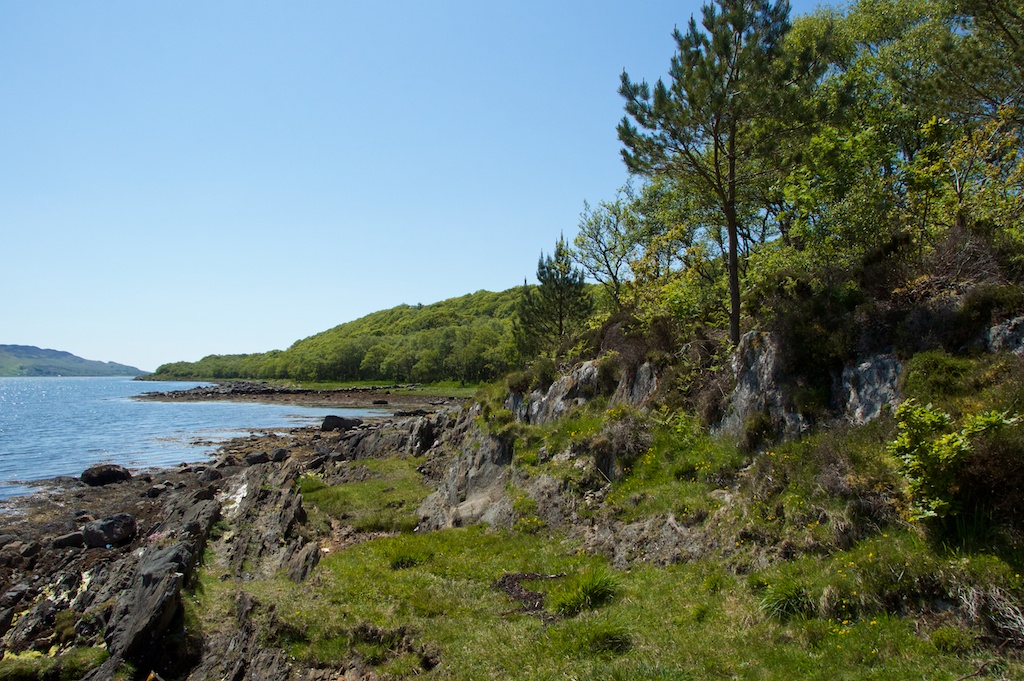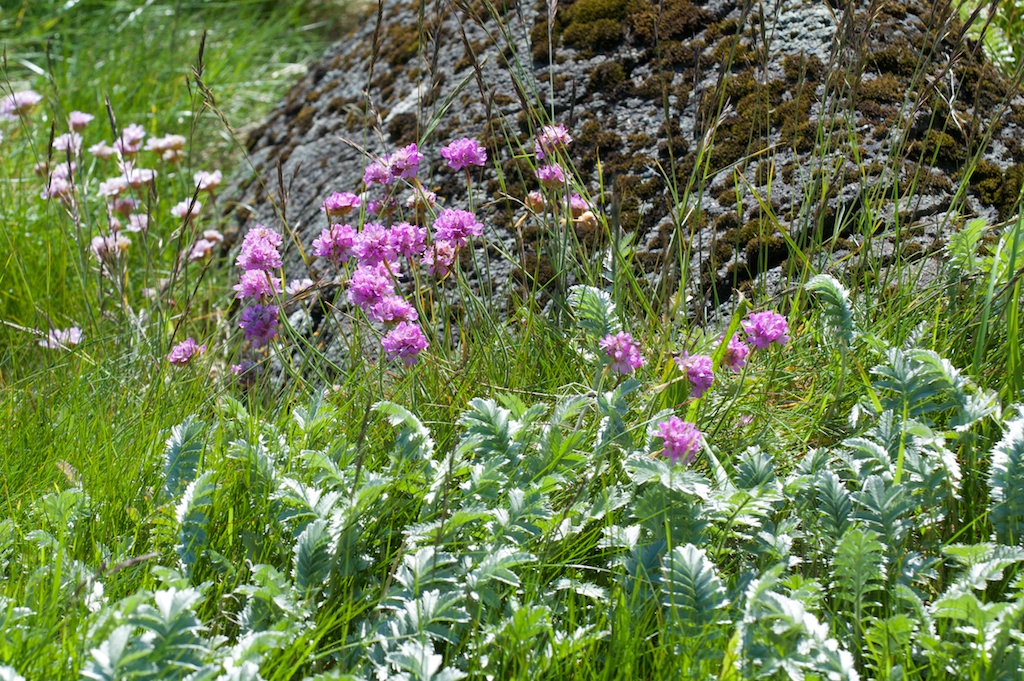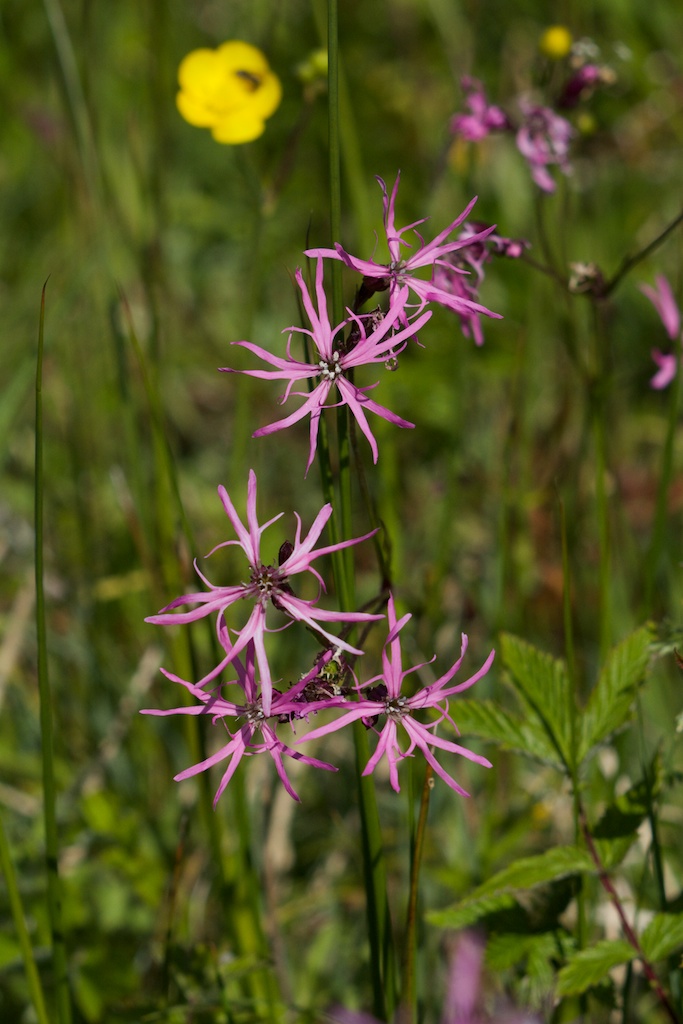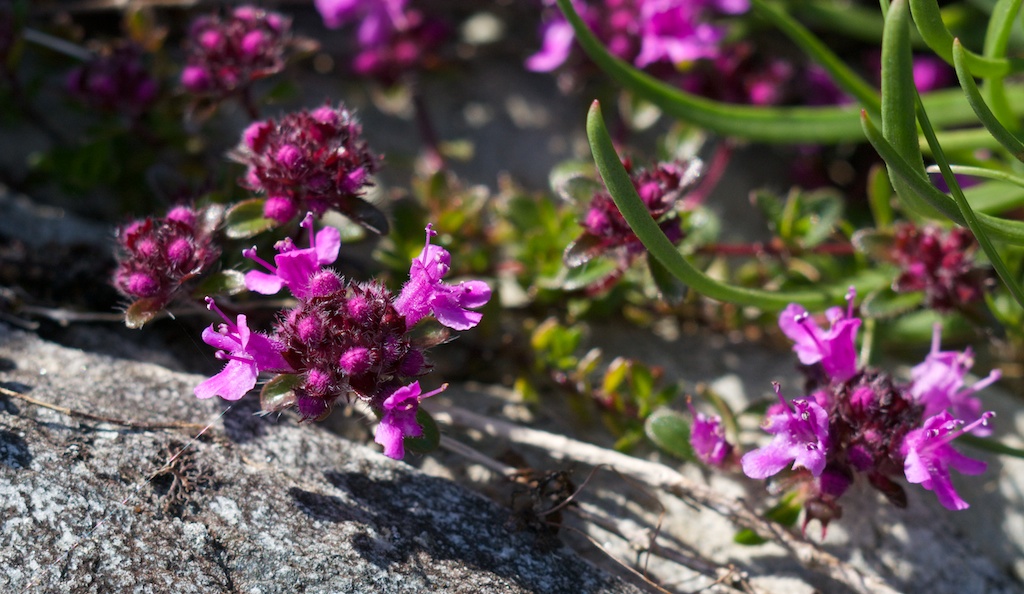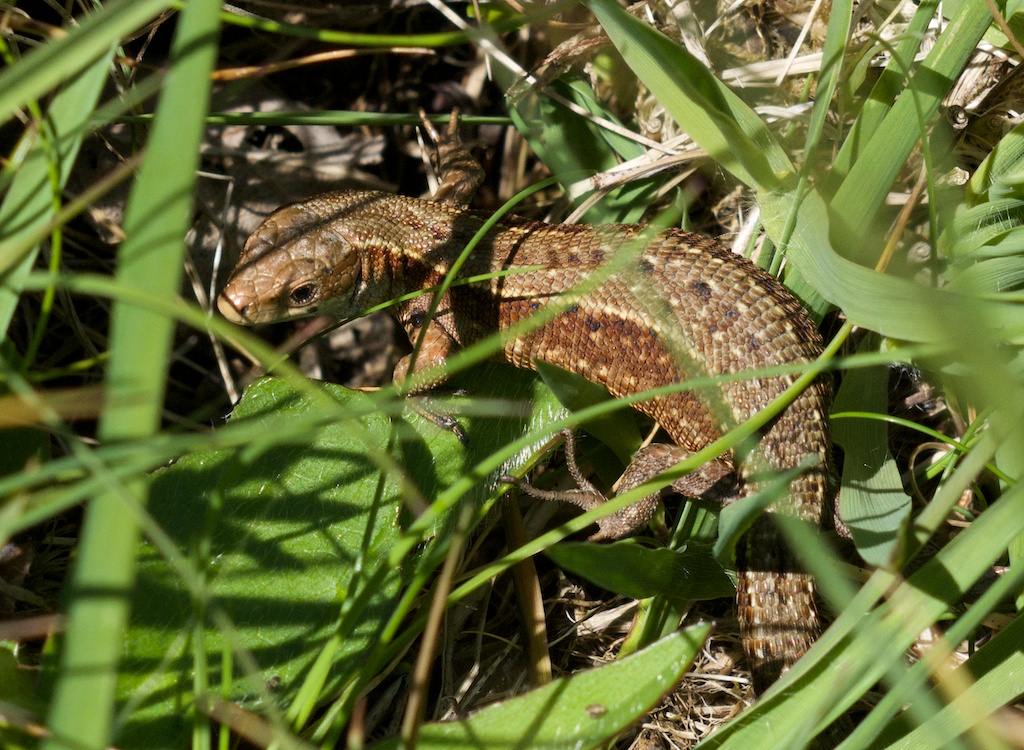 Visiting Taynish oak woods

Taynish is situated about one mile south of Tayvallich.  The woodlands are a National Nature Reserve, managed by Scottish Natural Heritage.  It's open all year, and admission is free.
More information:   Scottish Natural Heritage
Photos taken 11th June 2015, © Colin & Jo Woolf