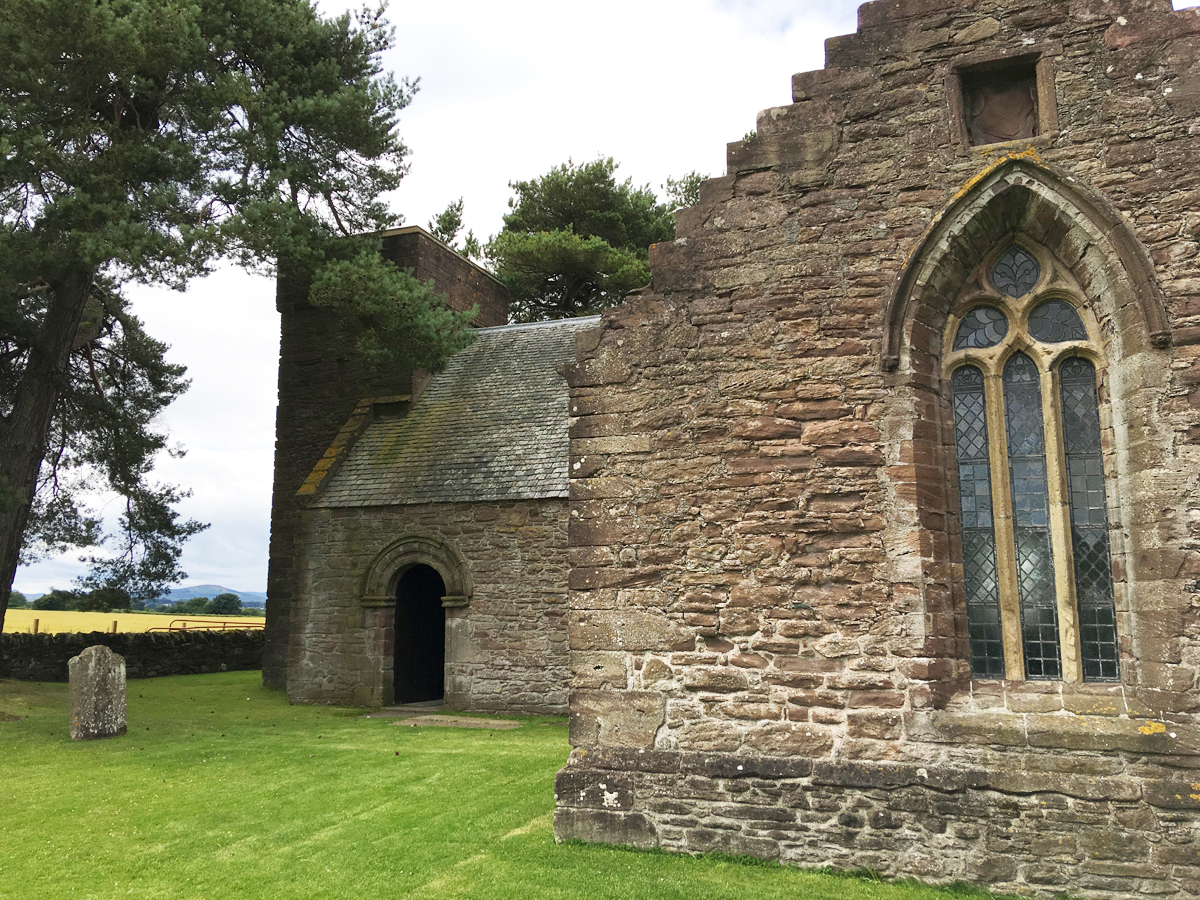 Shaded by Scots pines, Tullibardine Chapel stands in the middle of quiet farmland.

A rare survival from the time before the Reformation, it was founded in 1446 by Sir David Murray of nearby Tullibardine Castle.   It's likely that Sir David had intended to establish a 'college' of priests here to pray for the souls of his family, as was the custom at the time among wealthy landowners.  But for some unknown reason the Pope's approval was never obtained, and the church was just used as a private chapel.
Originally rectangular in shape, it was enlarged in 1500 by Sir David's grandson, Sir Andrew Murray, who built transepts, extended the nave, and added a bell tower.   This made the church cruciform in plan.
View across the transepts
The remains of an impressive tree in the churchyard
The medieval timber roof has survived;   you can see the vaults in the floor where members of the Murray family are buried.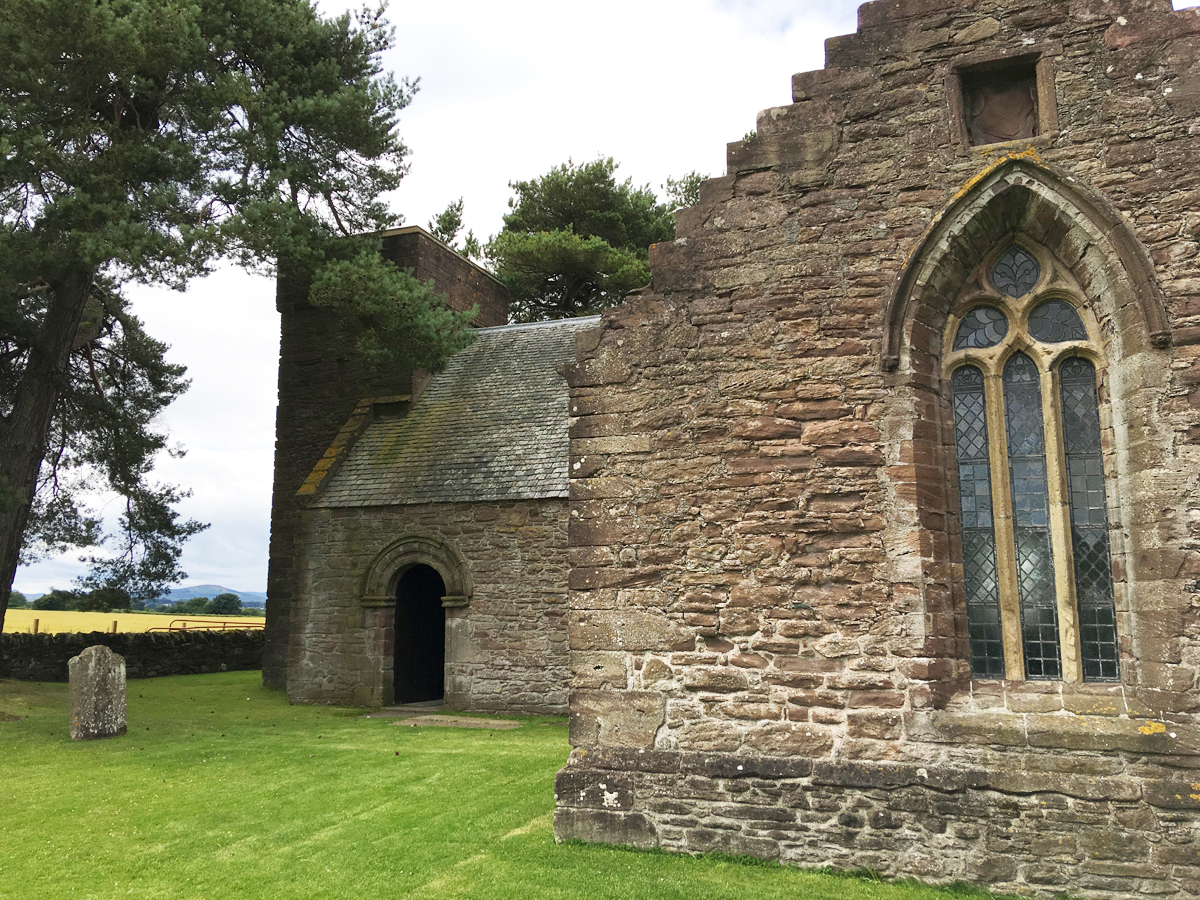 Worship ceased here after the 1715 Jacobite Rising, but family burials continued.   In 1740 the baby daughter of Lord George Murray was buried in the chapel.   Lord George himself wished to be buried here alongside his wife, but his fate took a different path.  An army general and advisor to Bonnie Prince Charlie in the 1745 Rebellion, he was forced into exile after the Battle of Culloden and was unable to return to his homeland.   His brother William, Marquess of Tullibardine, who had been active in both the Risings, was arrested in 1746 and died in the Tower of London.   In 1816 the chapel passed to the Drummond family.

The chapel was used as one of the film locations for an episode in the second season of 'Outlander' (the Starz TV series based on the novels by Diana Gabaldon).  In view of the storyline, which culminates at Culloden, it seems a very fitting choice.

Tullibardine Chapel lies a couple of miles from Auchterarder in Perthshire.   It's in the care of Historic Environment Scotland, and it is open from April to the end of September.

Sources: 
Photos copyright © Jo Woolf
Muthill Old Church

Other interesting places nearby: