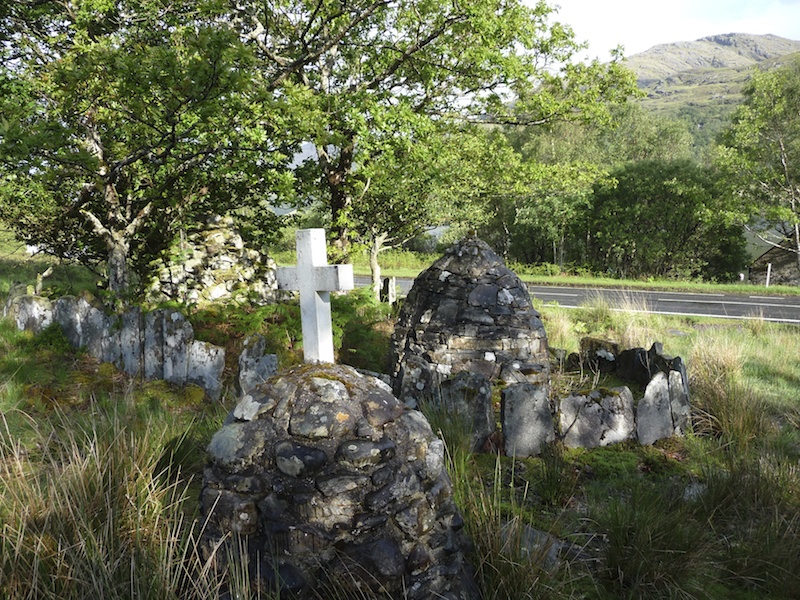 History by the roadside: Duncan Cameron's Cairn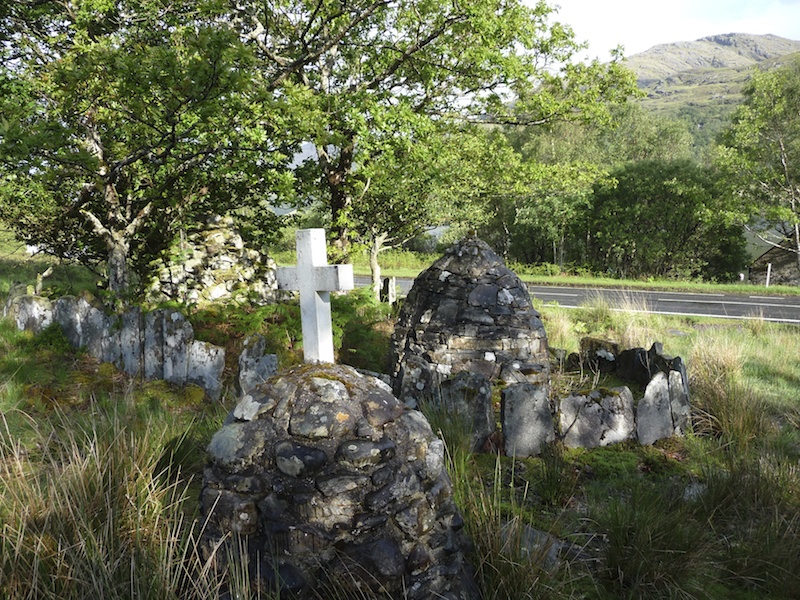 Just to the west of Glenfinnan on the road to Mallaig, under a grove of oak trees by the side of Loch Eilt, stands a cairn with a bronze memorial plaque which is dedicated to the memory of Duncan Cameron.
The plaque reads:
This cairn was erected by the friends and servants of Duncan Cameron of Inverailort on the day of his funeral 30th June 1874.  They carried his coffin from Inverailort House to this point where his property begins on the north side of Loch Eilt and here it was placed in the hearse which conveyed his mortal remains to their rest in the family burying ground at Kilmallie.  The oak trees round the cairn the leaf of which is the Cameron badge were planted on the same melancholy occasion.  Raquiescat in pace.
The Cameron clan has roots in the Lochaber area that stretch back to the 1400s, when Donald Dubh was the first clan chief.  The Camerons were staunchly loyal to the crown, supporting Charles II in the Civil War, and later Bonnie Prince Charlie during the Jacobite rebellion in 1745.  Glenfinnan, where Prince Charles first raised his standard in the presence of over a thousand  Highlanders, is only a mile or so away.
In the wake of Prince Charles' defeat and subsequent flight, the Camerons lost their Highland estates;  their clan seat, Achnacarry, was burned down by troops acting on the orders of the English crown.
Loch Eilt has featured in two Harry Potter films, and provided the setting for scenes in the 1983 classic movie, 'Local Hero'.