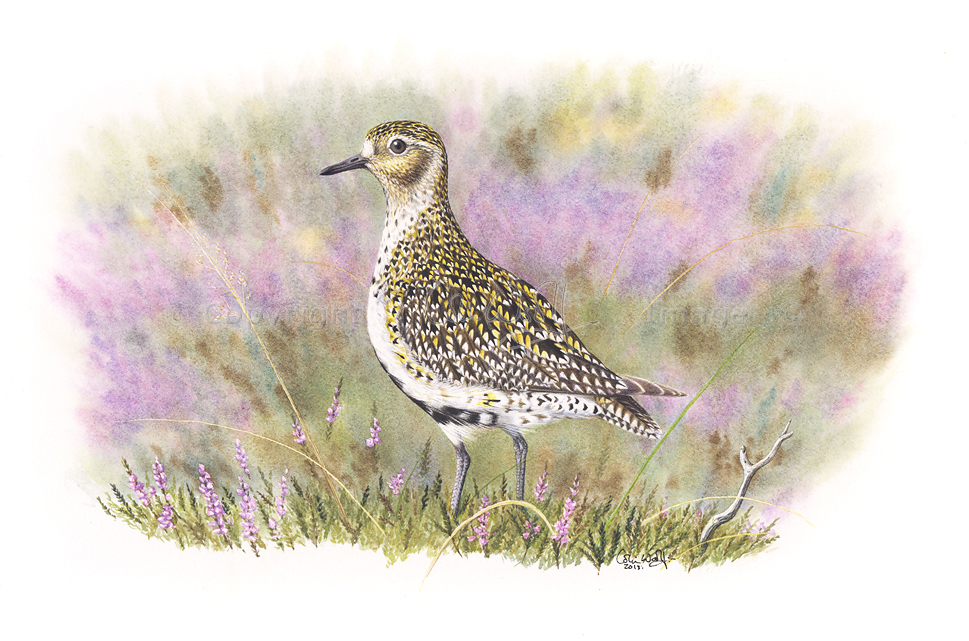 New painting: Golden plover
Colin has been working on a couple of paintings recently, and this is one of them – a golden plover in summer plumage.    We used to see flocks of golden plovers far more often than we do now, and they are really gorgeous.  I just love this painting, and the background sets it off perfectly!
If you click on the second image, it will enlarge to roughly the same size as the original painting.
Images copyright © Colin Woolf, www.wildart.co.uk