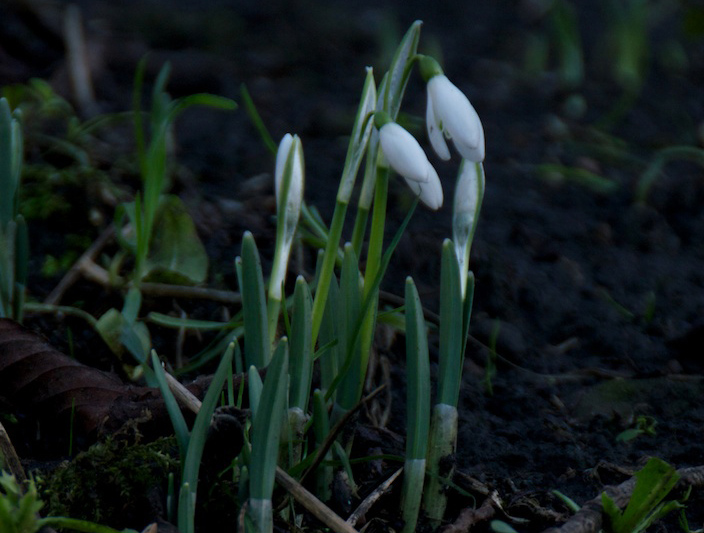 Another name for snowdrops is 'Candlemas Bells', but these little flowers were in bloom long before Candlemas Day, which is on 2nd February.
I was delighted to discover them on 7th January in Princes' Street Gardens, Edinburgh.   This is undoubtedly the earliest I have ever seen snowdrops in flower, and they made a very welcome sight.
Have you seen any snowdrops yet?   Do you know of any places where they make a beautiful snowy carpet?   I'd love to hear from you!
WELCOME SIGNS OF SPRING
If you'd like to read more about the natural history and folklore of snowdrops, take a look at this feature on The Hazel Tree.