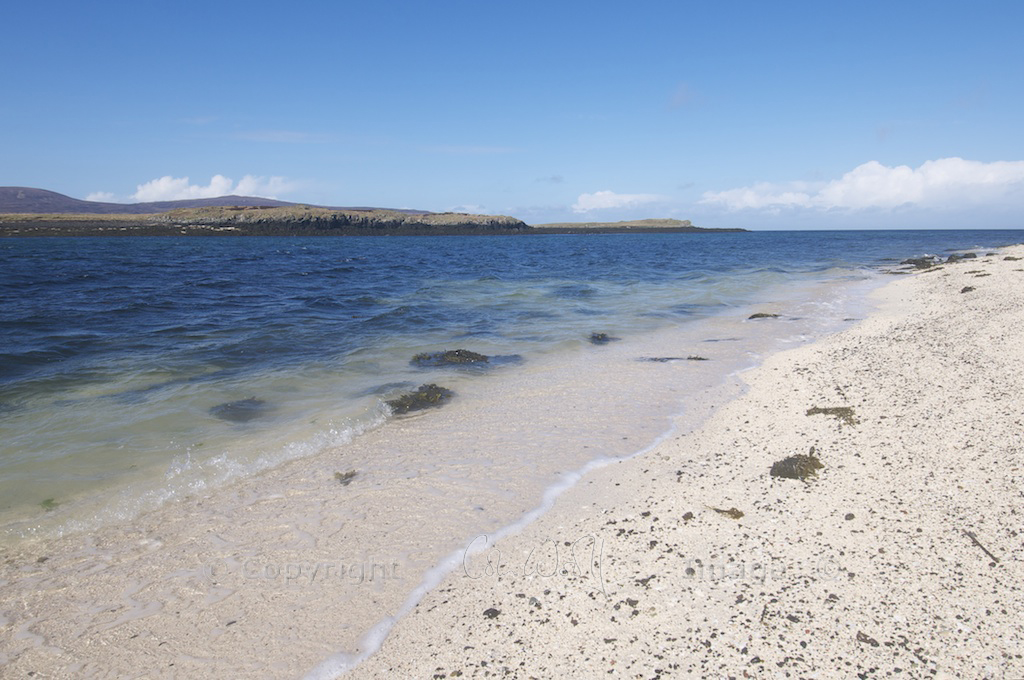 Claigan Beach on Skye's Vaternish peninsula is famous for its dazzling white sand… which is not sand at all, but a coralline deposit formed by a type of seaweed known as maërl.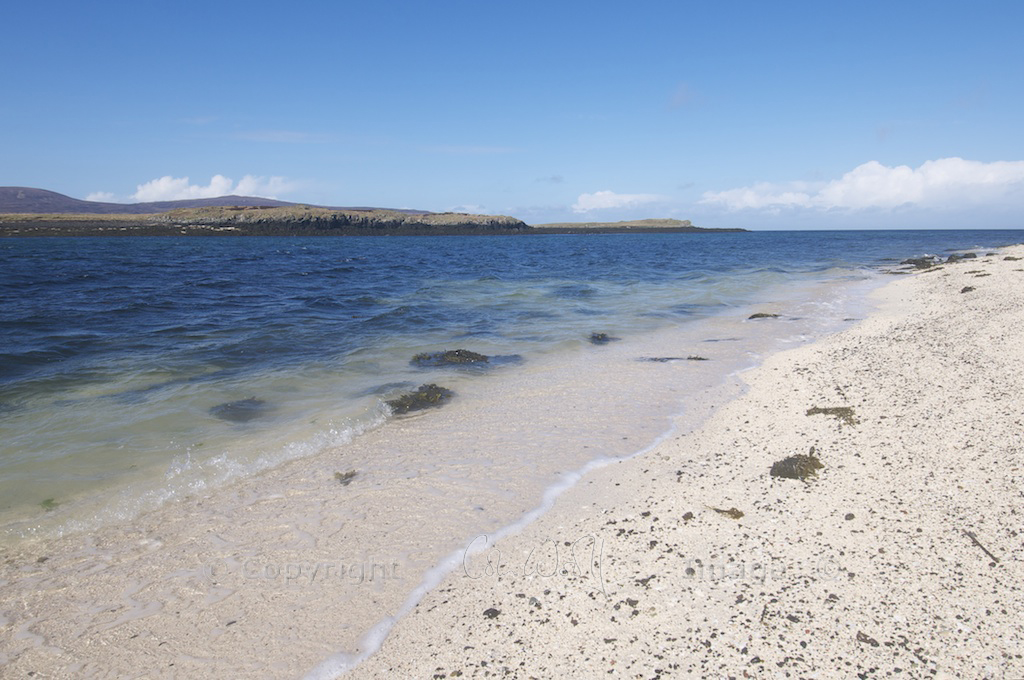 Unusually for a seaweed, maërl grows a hard outer skeleton by depositing lime in its cell walls, forming little branched nodules.
These collect into underwater beds which provide shelter for marine animals – young scallops in particular.
Living maërl is a beautiful magenta colour, but when fragments of it are washed up on the beach they are dried and bleached by the sun.  The two species of maërl commonest in Scotland are Phymatolithon calcareum and Lithothamnion glaciale.  Not that I am expecting myself to remember either of these when I pick up a piece of it!
Maërl is rich in lime, and in previous centuries it was dug into acid soil to balance the peatiness;  it has even been used as a filter to counteract the acidity of drinking water.
Protecting maërl beds is important for wildlife conservation and also for maintaining a healthy population of scallops for fishing.   Scottish Natural Heritage says that a Habitat Action Plan for maërl beds is being taken forward by the Scottish Government as part of the Scottish Biodiversity Strategy.
Photos above left and centre courtesy Scottish Natural Heritage.
This video was taken at Claigan beach in April 2013.   The wind was fierce, although it wasn't as noisy as the microphone makes out!
My thanks to Scottish Natural Heritage for kindly allowing me to use their photos of maërl from a survey of Loch Sween.  If you'd like to know more about the amazing underwater life of our sea lochs, follow their WordPress blog 'Scotland's Seas'.
Sources
Photos copyright © Colin & Jo Woolf except where stated.