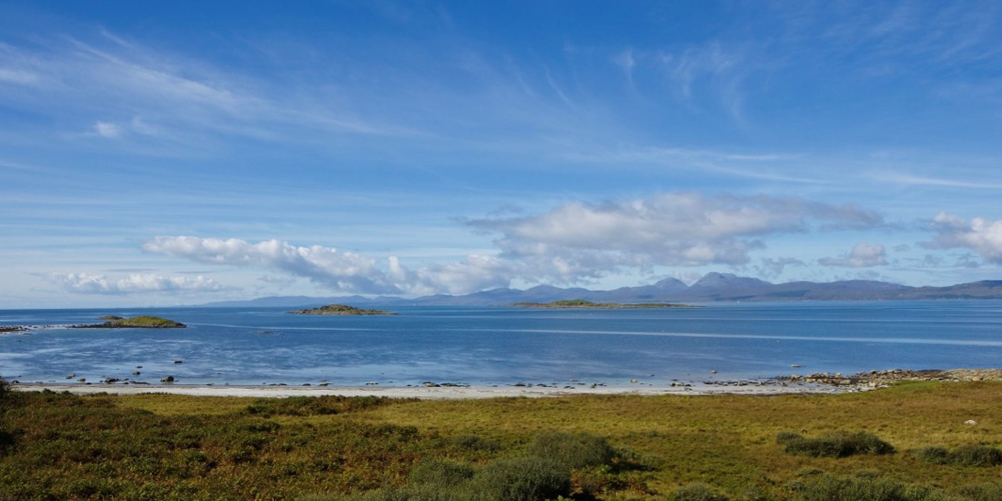 There's something very special about setting foot on a beach when the tide is out, knowing that you're probably the first person to walk there that morning, and realising that yours may be the only footprints when the waves come back in to cover them. It doesn't even matter if the walk to get there is unexpectedly boggy.  Your feet are already wet, but you can smell the sea and you don't really care.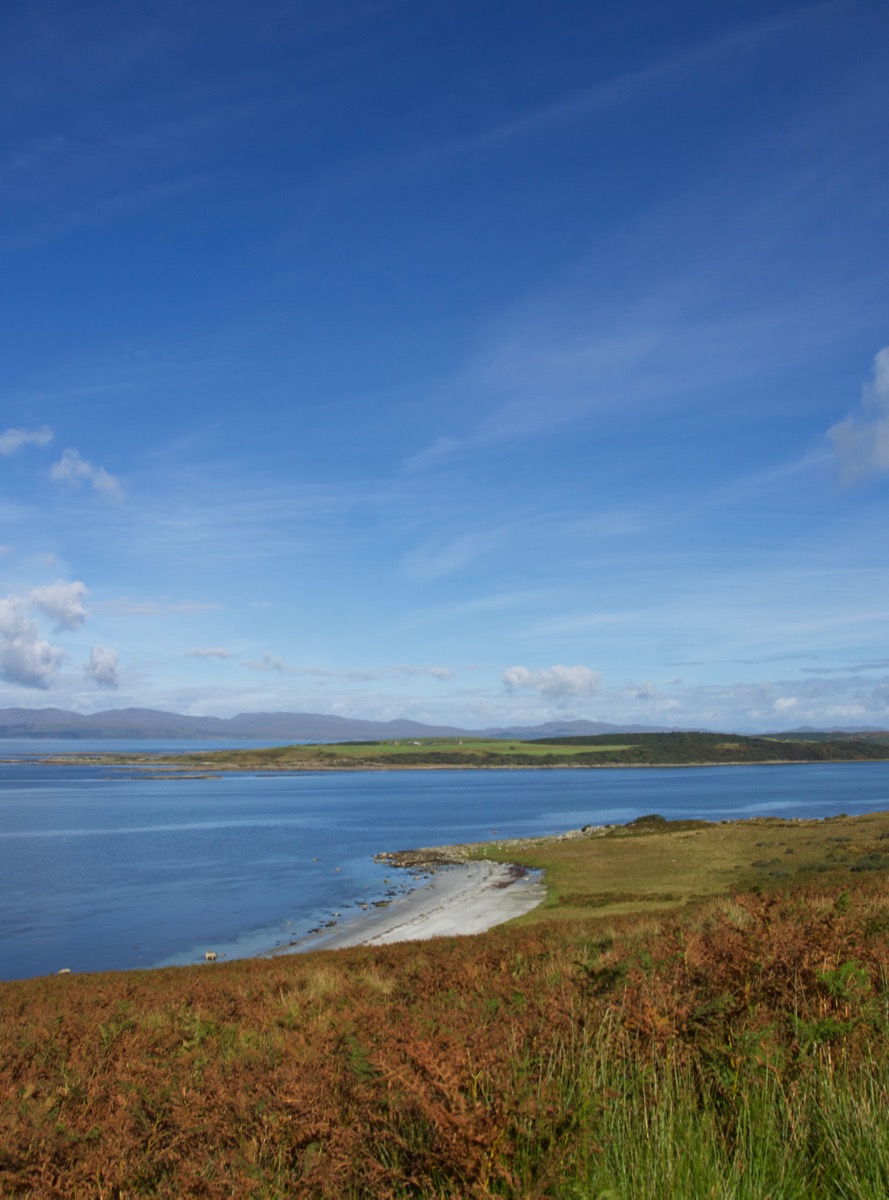 The beach in question was the one you can see from the road down to Kilmory, on the eastern shore of Loch Sween: an appealing crescent of white sand, made whiter by the contrast of kingfisher-blue sea. It looks small from above but when you get down there it is surprisingly wide, with a skirt of rough grass at the high water mark and some boulders at the end on which some seals were lounging. From the marshland, a burn emerged in a steady trickle and sculpted feathery patterns in the sand.
Every beach seems to collect its own particular brand of shells and stones: this one is partial to grey and white quartz pebbles and an opalescent variety of limpet, so delicate that you wonder how it survives the pounding of the waves. But the waves that morning were warm and gentle, like the sleeping breath of the sea. Fronds of seaweed wafted gently to and fro, and tiny fish played in the shallows. These are the kind of moments you try to remember when the rain and wind have closed in. They are precious for being so rare.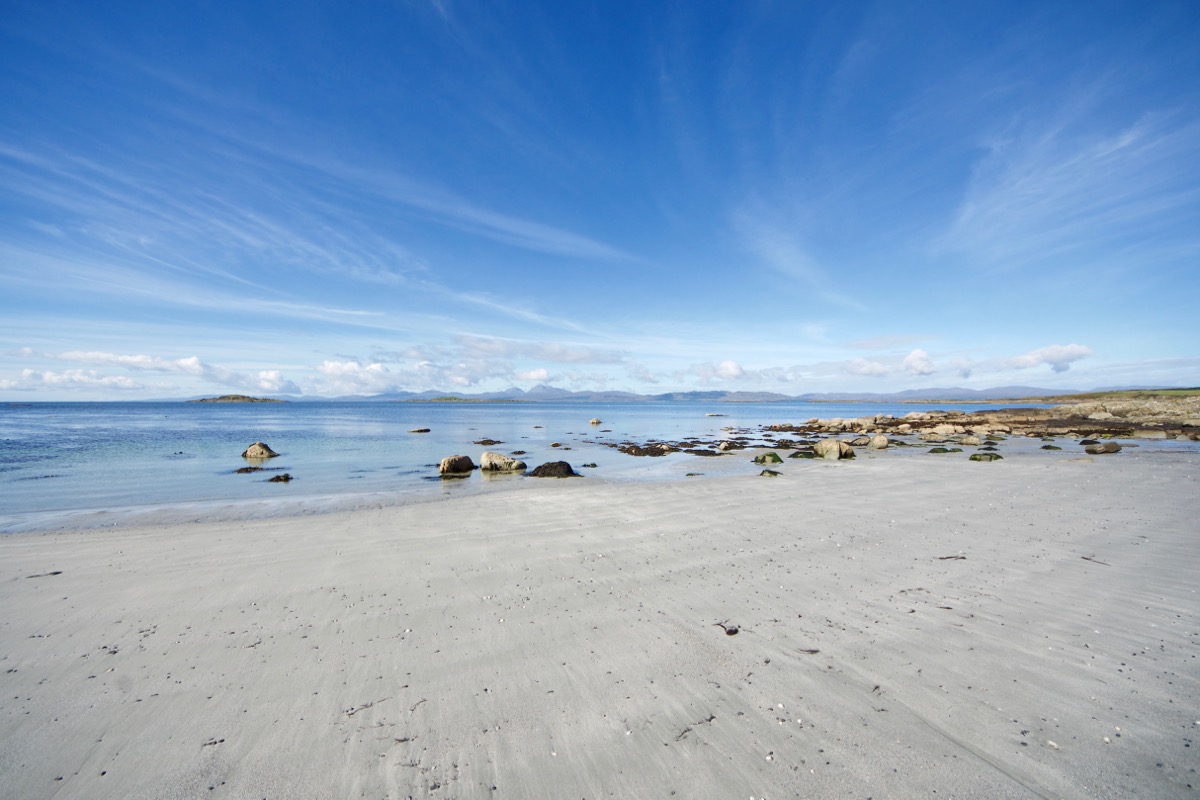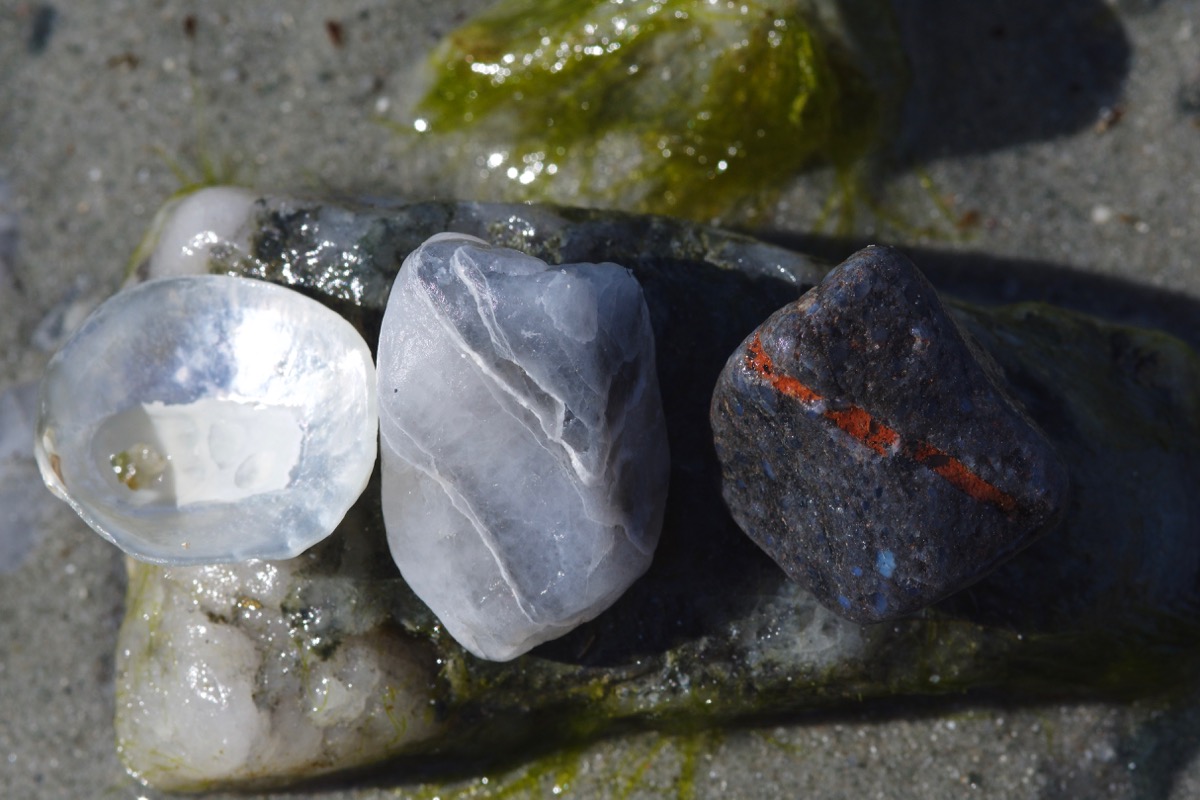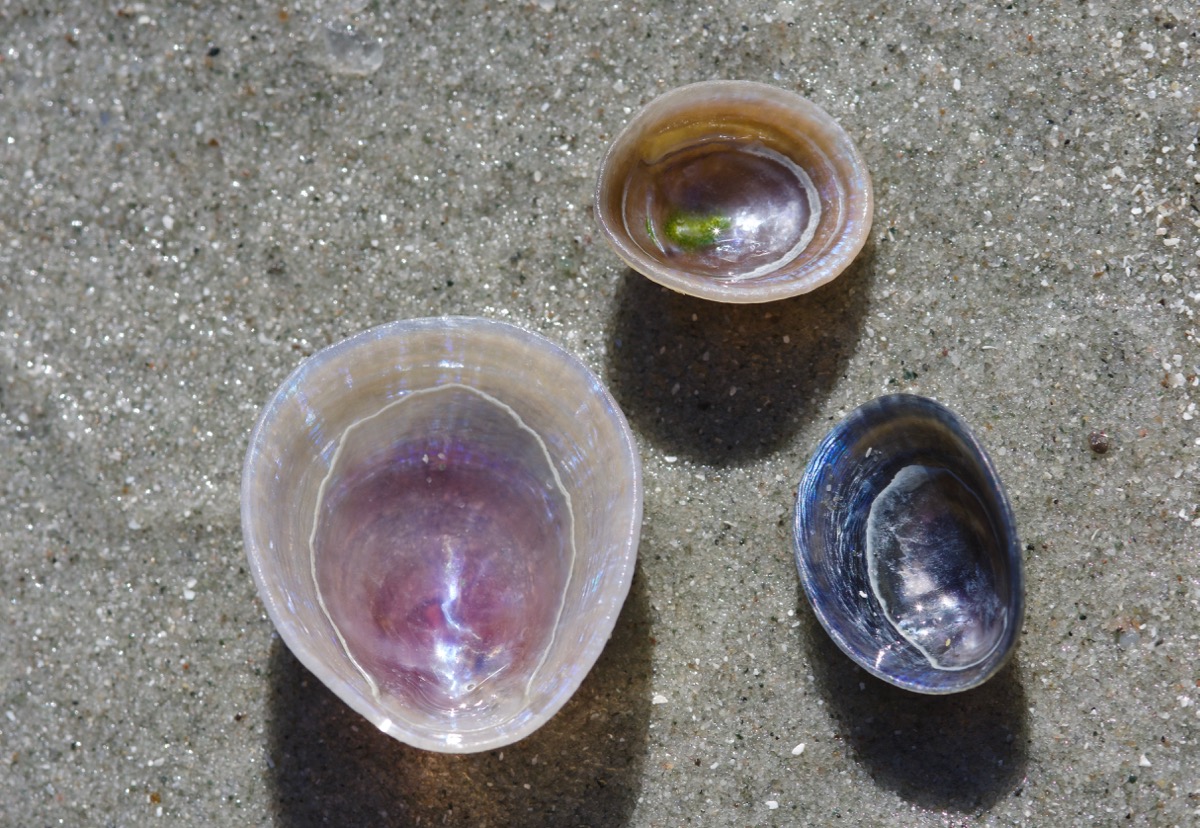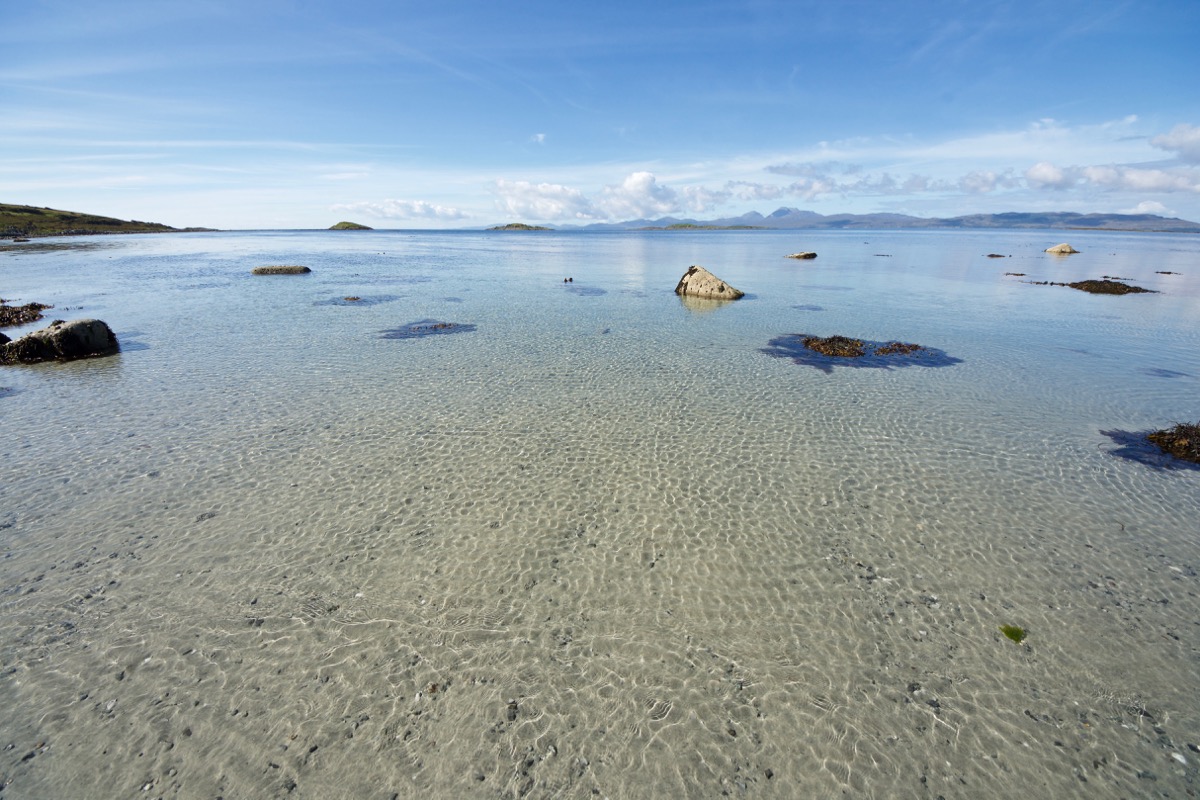 In the distance, five whooper swans trailed in a line from one of the MacCormaig Isles. I gazed at the islands through binoculars, making out the old chapel, the cross on the highest point, and the cave where St Cormac liked to spend his days. I wondered how many people had set foot there this year – a handful, perhaps, but not many. Not that it would worry St Cormac, if his spirit still dwells there. He liked his solitude.
Reluctantly we pulled ourselves away, casting a couple of lingering glances backwards while trying to avoid the worst of the bog pools. Cloud arrived by evening, and overnight soft rain set in, which hasn't really stopped for two days. Sometime soon the mist will clear again. Meanwhile the tiny limpets that gleamed blue and pink in the sunlight are sitting on my desk, but their magic has gone: they are opaque and dull. I should have learned by now that pebbles and shells found on the beach never look the same when you get them home. I think they must pine for the sea.
Images © Colin & Jo Woolf