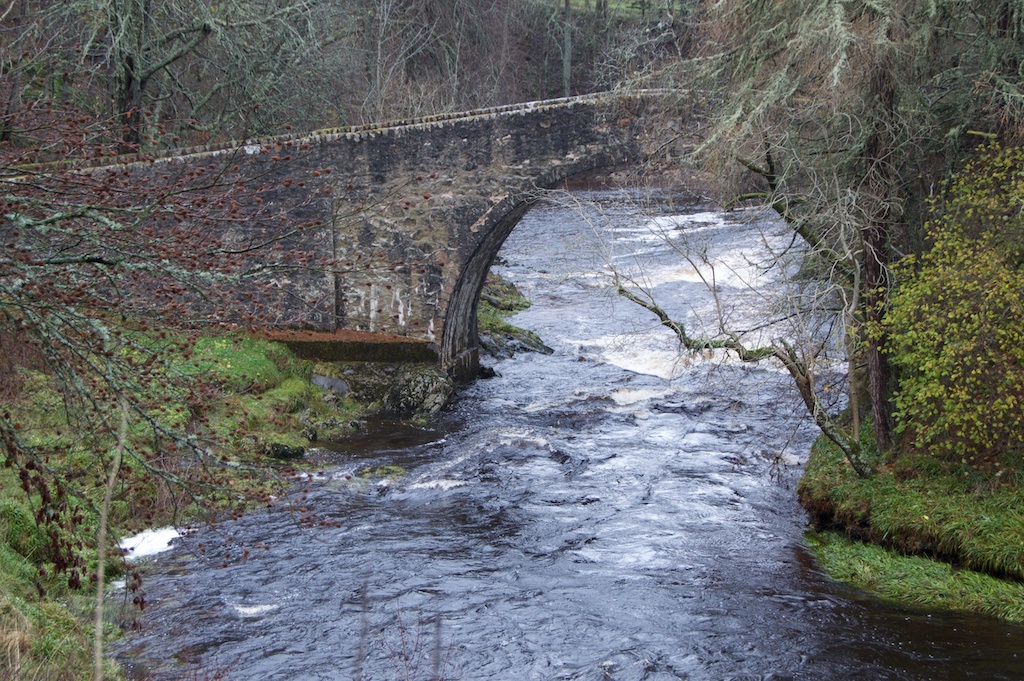 In a nutshell: Poldullie Bridge, Strathdon
According to the RCAHMS, the Poldullie bridge "crosses the dark, winding Don by a single 70-foot rubble span of considerable grace."
I
t was built in 1715 by Sir John Forbes of Inverernan.
Sadly, Sir John didn't have much opportunity to enjoy his creation.   He was a follower of the Earl of Mar, who had thrown in his lot with James Stuart, 'the Old Pretender'.   The Jacobite clans, under the Earl of Mar, clashed with British government forces at Sheriffmuir near Perth on 13th November 1715.  The battle was inconclusive, with both sides claiming victory;  but Sir John was among those taken captive, and he was one of the poor souls thrown into the prison at Carlisle Castle.  He died in 1716, the day before he was due to be executed.
We photographed the bridge on a dreich November day when the trees were dripping with rain and the light was already fading in the mid-afternoon.
Poldullie Bridge was used as a filming location for the movie 'Mary Queen of Scots' (released January 2019) starring Saoirse Ronan.
Sources:
Photos copyright © Colin Woolf
---
Further reading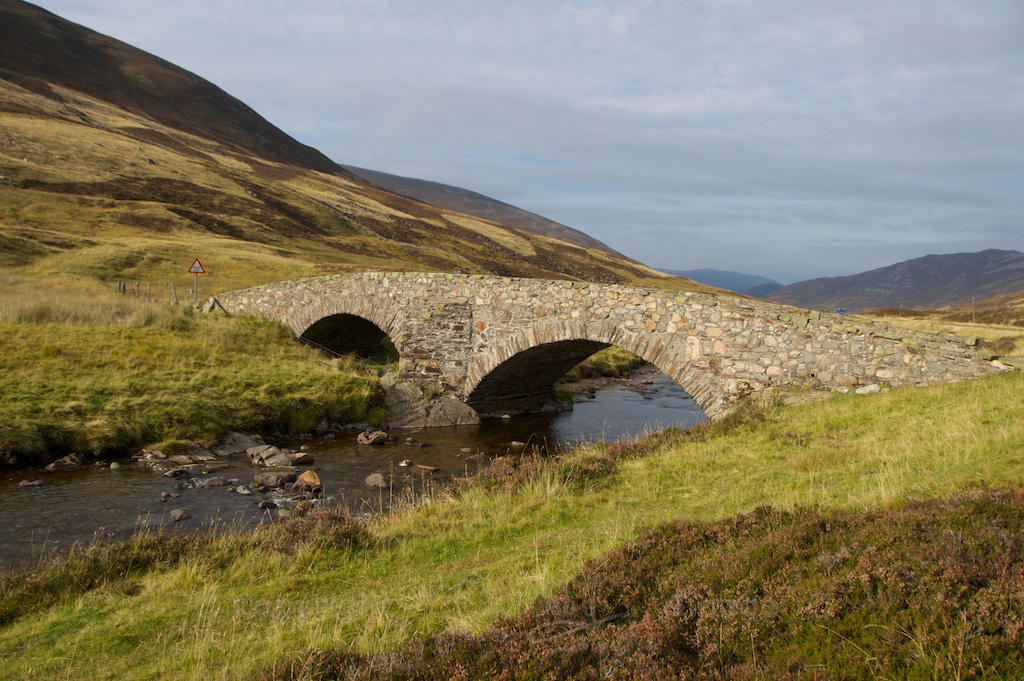 You might also like to read about Fraser's Bridge in Glen Clunie, which you pass as you travel north from Glen Shee towards Braemar.