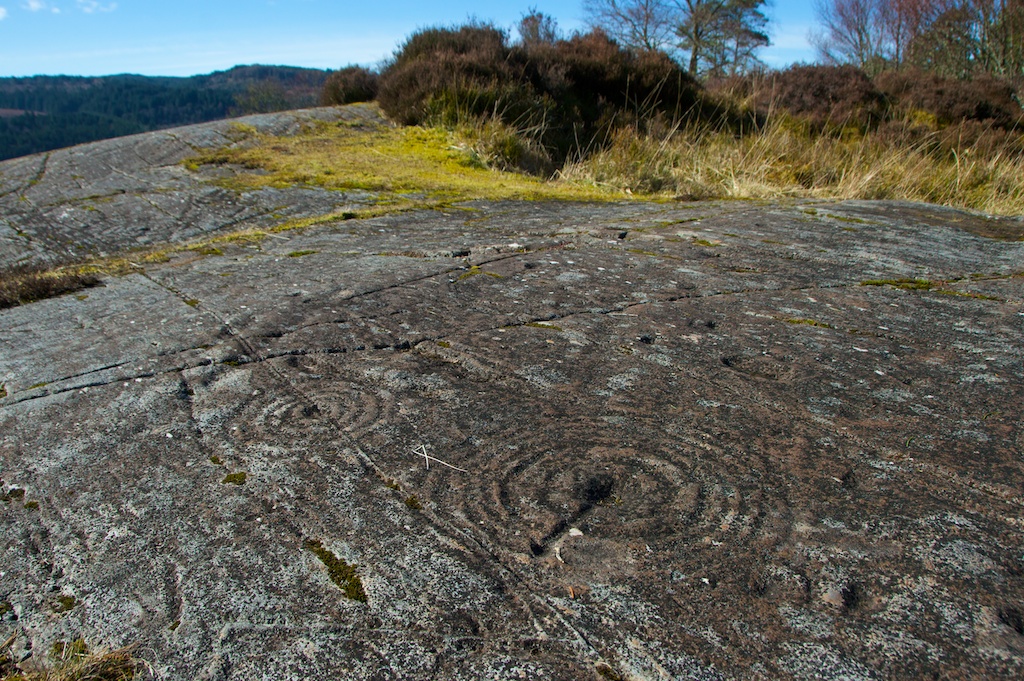 Prehistoric rock art at Achnabreck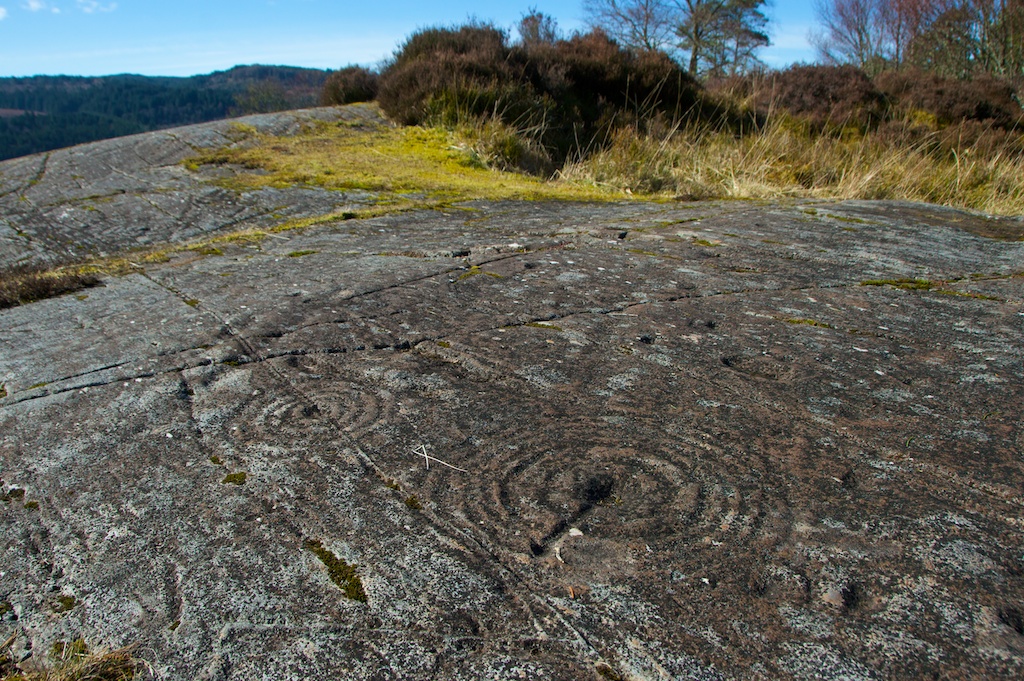 There are few historical sites about which absolutely nothing is known:  even when folklore and tradition have little to say, there's usually some carbon dating of organic remains that will yield a vague suggestion about who was buried there, or who used it, and when they might have lived.
But on a hillside above Lochgilphead in Argyll, an extraordinary place continues to resist the logic of science.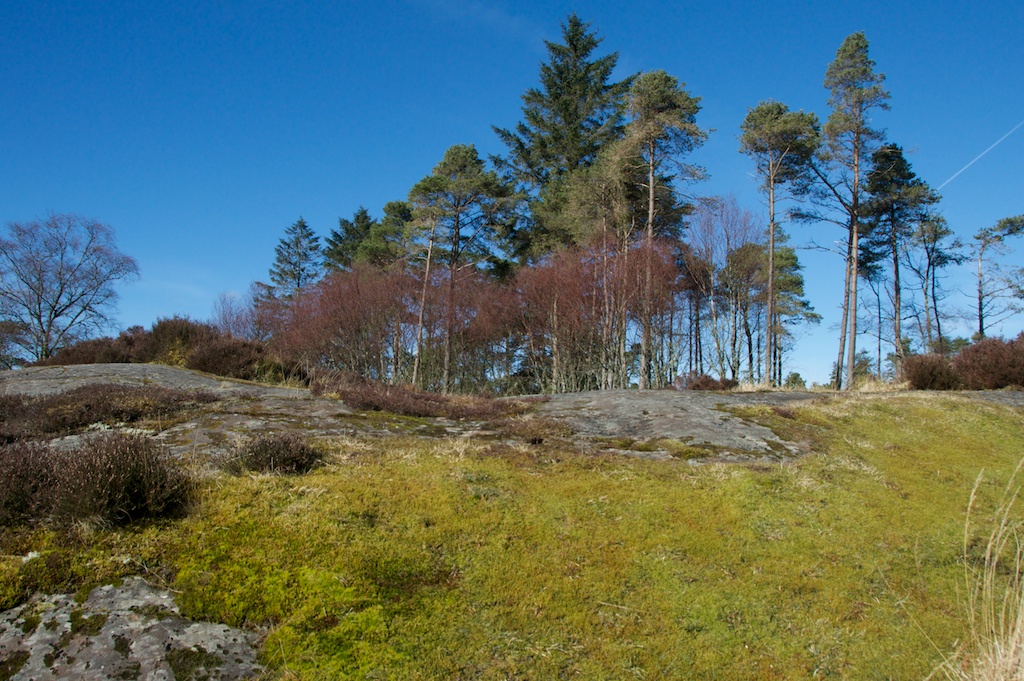 "…the largest and most extensive group of prehistoric rock-carvings in Scotland."   RCAHMS Canmore
This is Achnabreck, where three outcrops of rock are covered in wonderful carved symbols.  Most are concentric circles, some with a straight line cutting through to the middle, sometimes overlapping, and varying in size from a few inches to three feet across;  around them, apparently at random, are cup-marks and occasionally spirals, and many are connected by lines cut into the rock.  Some of these straight lines look like glacial striations, but often they are crossed and overlaid with deeper grooves, either dividing or connecting the circles.
"It is clear that the potential date range is very long, from around 3500 to around 1000 BC.  The Kilmartin Glen rock art, including that at Achnabreck, is likely to be around 5,000 years old."   Historic Scotland
The information signs at Achnabreck are candid about the mystery, suggesting that the symbols may have had some significance in rituals, at a time when people believed that "the landscape itself was alive and had powers of its own".  I've got to say that this is something I still like to believe.   Visitors are invited to open their minds and draw their own inspiration about the site, and with these photographs I hope that you will enjoy doing the same.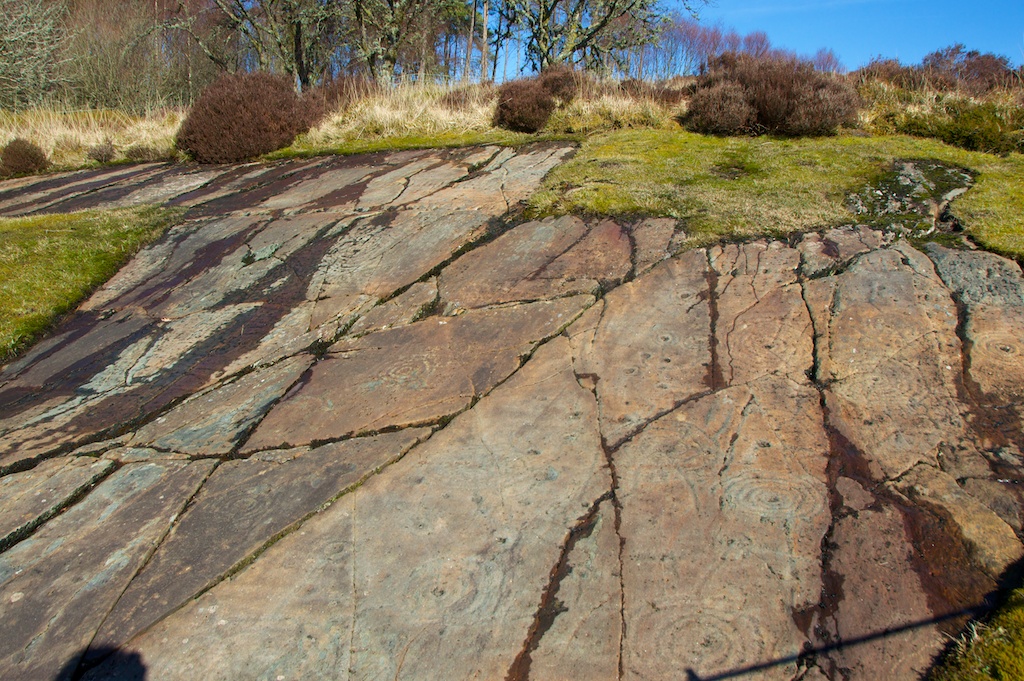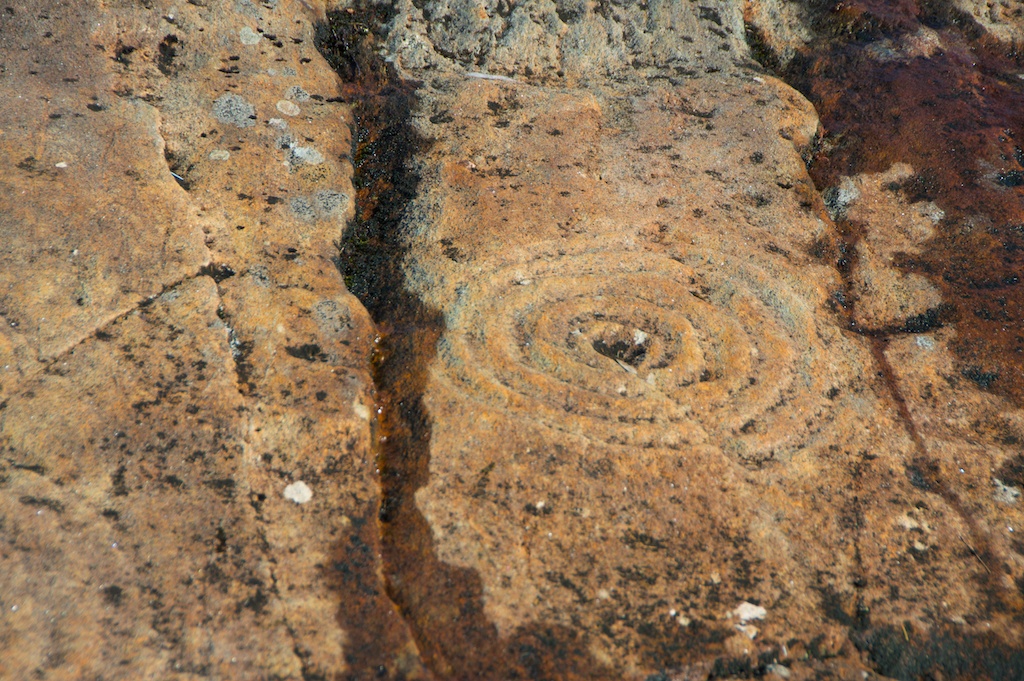 It has been suggested that the carvings were made with quartz tools, because fragments of white quartz that had been used in hammerstones have been found close by.
There are three separate outcrops of carved rock at Achnabreck – although more may yet be hidden under the earth – and the walk there is a delight, especially on a crisp morning with the sunlight sparkling on forests of moss and thrushes singing from the oak woods.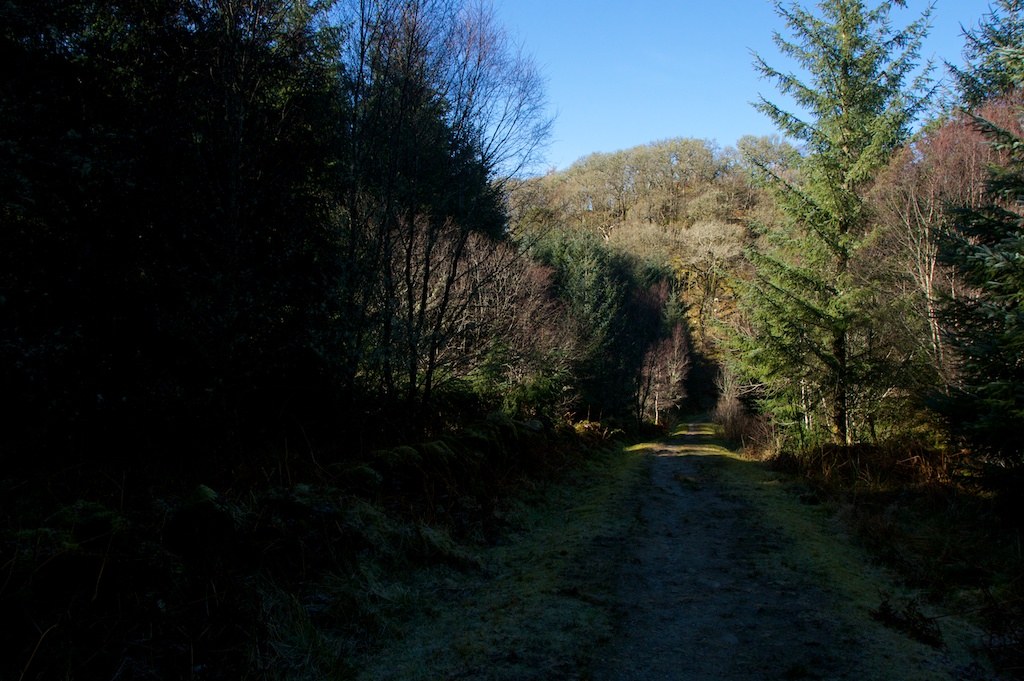 You can find Achnabreck just a couple of miles north of Lochgilphead on the road up through Kilmartin Glen.   A  forest track leads to a car park, and from there you will see waymarked woodland paths.

Sources & more information:
Photos copyright © Colin & Jo Woolf
Coming soon…

Temple Wood stone circle and Nether Largie burial chamber in Kilmartin Glen