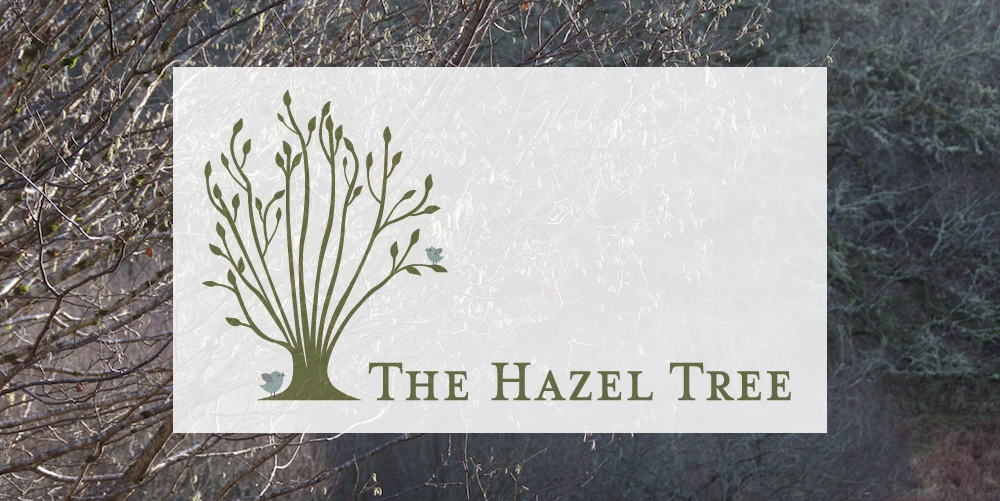 Welcome to my new website!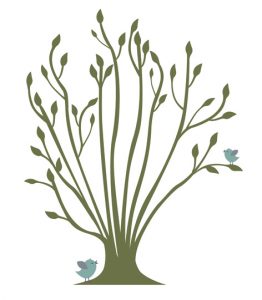 I'm very proud to reveal my new website!   The Hazel Tree has been given a brand new look, and I hope you'll love it as much as I do.
If you're already a follower, you will still be able to comment and 'like' posts as before.  I can confirm that my subscriber list has been transferred successfully to this new site, so if you're an email subscriber you should get email notifications of new posts automatically, with no need to re-subscribe.
If you're a newcomer, you are warmly welcome.  Please take a look at my About page, and then enjoy sitting under The Hazel Tree at your leisure.
The building, design and transfer of this new site have been done brilliantly by my elder daughter, Verity Sansom. For the logo, my younger daughter, Leonie Mead, came up with a new take on the old design and the result is a gorgeous hazel tree image complete with two happily singing birds. The girls made it look and sound so easy, which I know it is not. My heartfelt thanks to them both!
Stay tuned for more posts on the wonderful landscape, wildlife and historical sites of Scotland, and of course the results of Purdey's PAWS Awards 2018 (along with a new feline friend who is waiting eagerly to be introduced!) Meanwhile, I hope you'll enjoy the new site. I'd love to hear what you think!
Credits:
Verity is a wedding photographer who can also turn her hand to building websites. If you'd like a new site designed for yourself or your business, she would be pleased to give you a quote. You can contact her on verity@sansomphotography.co.uk
Leonie has her own business, Art & Sea, which offers custom-made vinyl graphics for boats, vans, trailers, shops, sign boards… pretty much anything! She has helped many businesses with re-branding and can be contacted on info@artandsea.co.uk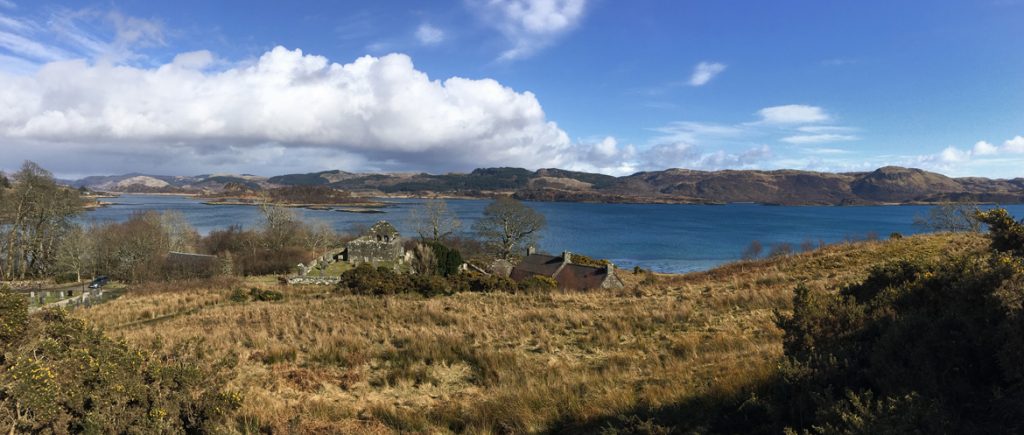 Panorama over Loch Craignish, with the old chapel of Kilvaree (March 2018)