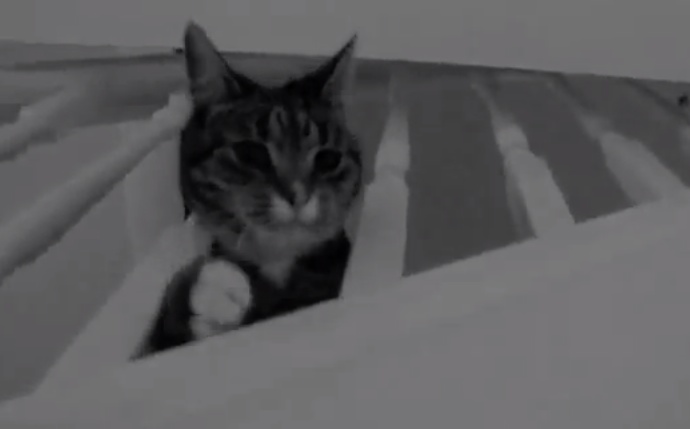 Purdey's Hallowe'en hallway horror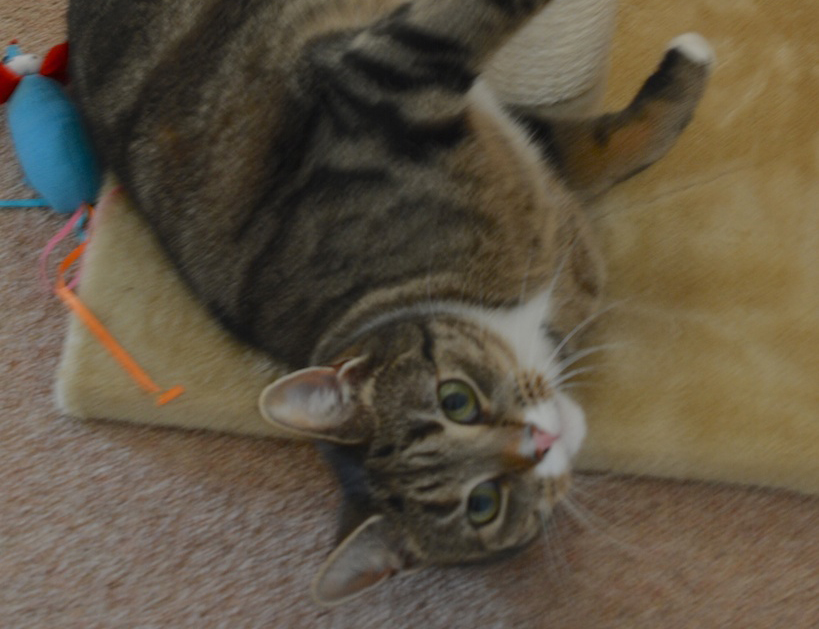 From reading about haunted castles and abbeys just recently, it struck me that the stairway is very often the hang-out of choice for ambitious apparitions who want to see some proper hands-on action.
I was particularly interested to read a story about Airth Castle near Falkirk, whose phantom dog lurks in a hallway and has a habit of biting people's ankles.   Believe me, I would soon sort him out.   A fistful of needle-sharp claws in his nose, and he'd go whimpering off back to his grotto.
But the idea of haunting a stairway got me thinking.   I love stairs myself, and there's usually a lot of fun to be had on them:   either a fir cone that needs to be followed headlong to the bottom (extra points for doing it in one leap), or a squeaky haggis that is well worth beating up, simply because he's so annoying.
I'm therefore releasing this short trailer for my new movie entitled 'Spectre – the Revenge of Blofeld's Cat', which sends an important message to all fluffy felines, everywhere.  The moral of this tale is:  don't put up with any nonsense.  (Also, if you wish to re-enact this at home, be careful not to get your head lodged in the banisters, as it can be both awkward and embarrassing).
Catch you all at the PAWS awards 2016, early in the New Year!   Click here to reminisce over last year's victories…