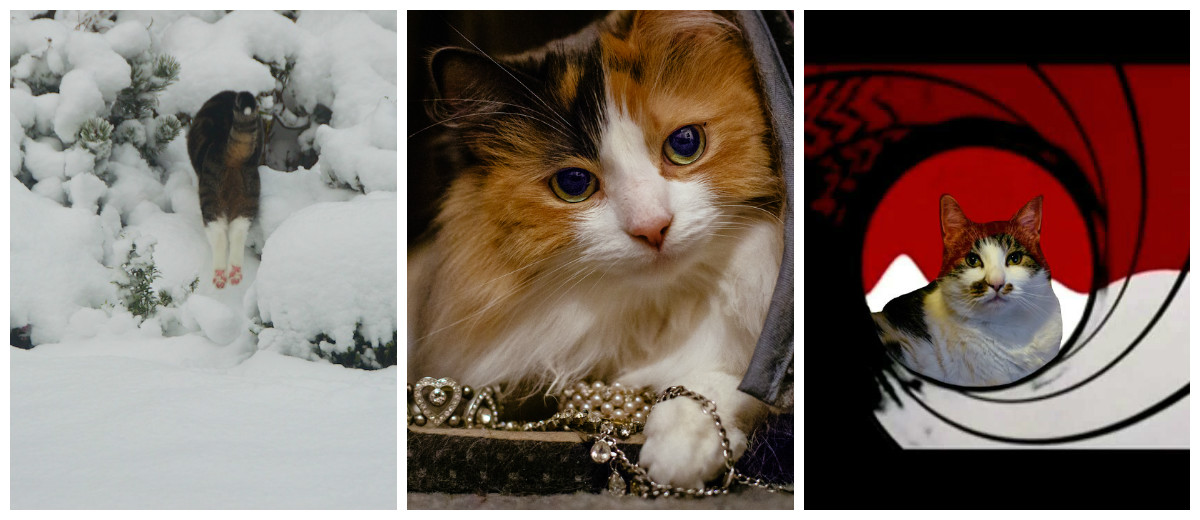 Purdey's PAWS Awards 2016 – The Results!
Firstly, thank you all VERY much for your votes in my PAWS Awards 2016!
You've been waiting for so long, and I'm sure the suspense will have cost you a few whiskers.   But the time has finally arrived, and I'm delighted to say that the votes have been counted.  I'm about to announce the results!
THE WINNER OF THE PAWS AWARD FOR 2016 IS…..
PONYO!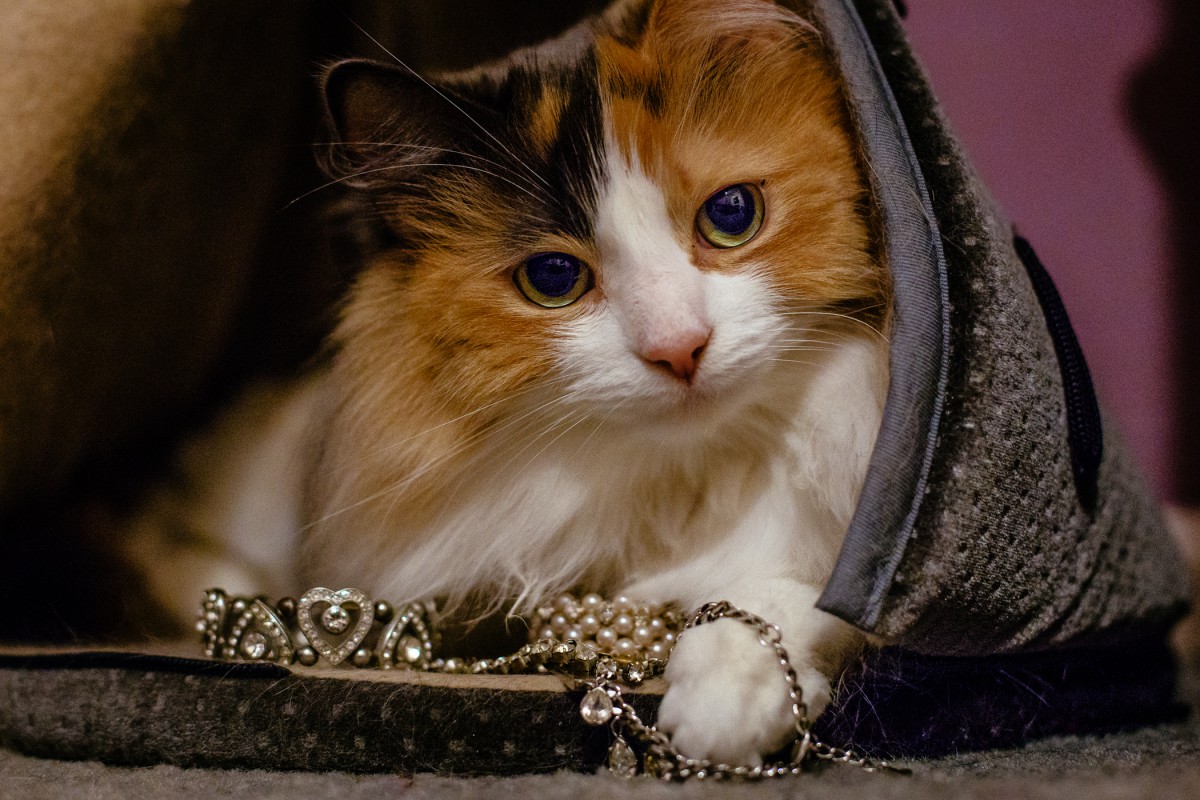 Ponyo has romped home with 'Diamonds are Forever', earning herself 15 votes which placed her way ahead of the competition.
Well done, Ponyo!   I hope you will all join me in the warmest congratulations.
Here is a photo, snapped as the Golden Fir Cone was being presented:
"Thank you all so much… I'm overwhelmed.  Hollywood, you say?  Is that near Huddersfield?"

This beguiling little fluffkin is an A-lister now, for sure.  Verity has no chance of getting those diamonds back.  She's already put in the order for a pink stretch limo.   Way to go, Pon!
Commiserations to Angel, who made a valiant attempt with her portfolio of leading roles – personally, I think 'Spectre' was in a league of its own.   Angel will certainly be receiving a runner-up prize, preferably edible.
As for myself, of course, I will use the experience to improve and focus on my creativity for next year.   Huffy?  No……  I've just been lying next to the computer, slowly knocking all the little stones off the windowsill, one by one.   They make a lovely noise as they tinkle down into the radiator.
If you're feeling hopelessly nostalgic, click here to see the nominations again;   meanwhile, look after those purry whiskers, and I'll be seeing you all again next year!