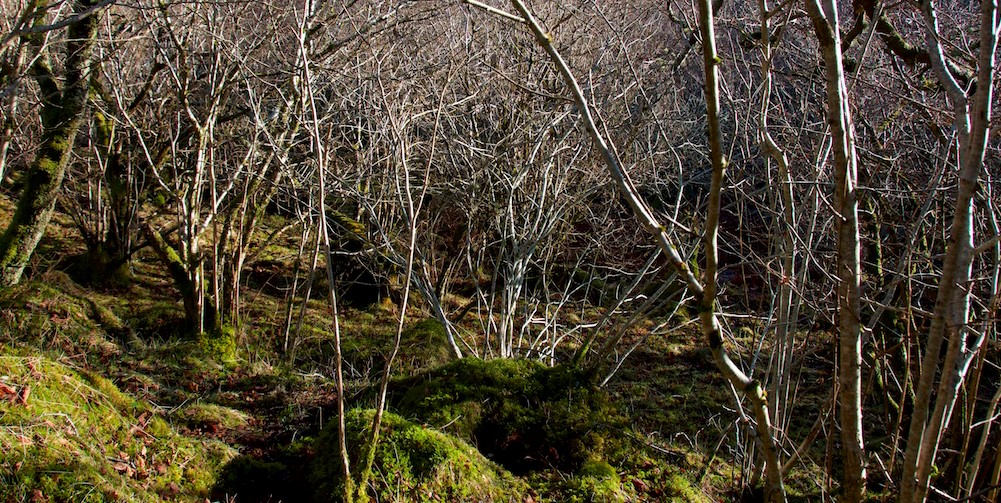 A short walk last Sunday morning led us to an old site that we've been wondering about for a long time, and it has a deliciously intriguing story behind it. I'm looking forward to sharing it with you. But the walk there is worthy of a post in itself, because it was a morning of stillness, sunshine and unexpected frost; after a week of gales I felt as if I could take a deep breath and start looking for the first stirrings of spring.
Sometimes spring can be felt even in the decay of winter – there's something about the light. Dead fronds of bracken glowed like embers, and on the dark birch twigs candyfloss clusters of lichen held sparkling jewels at their heart. This sheltered little place is a haven for robins, and it seemed as if there was one in every tree, joyfully spilling out his song.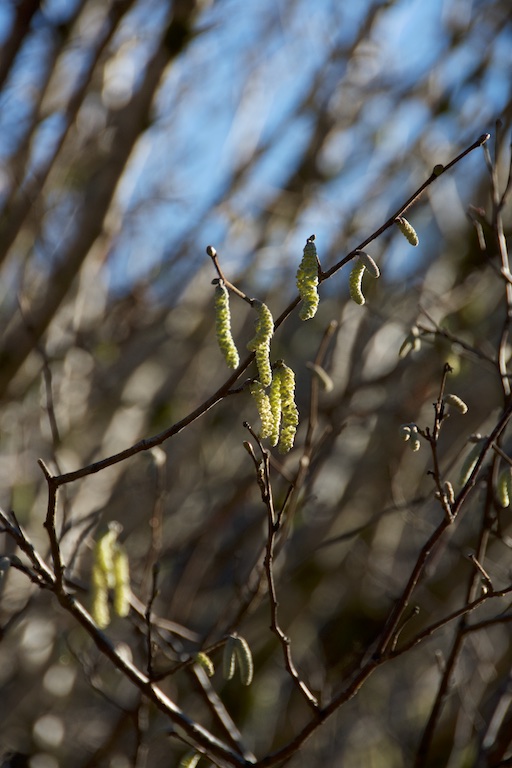 Along the roadside hazel catkins were just emerging, little lambs' tails trembling. I love them – so delicate, and yet so brave! Behind a tumbling moss-covered wall I crept into a grove of hazels, their pale slender trunks rising up into a shimmering spider's web of branches that defied the senses and made me look for things unseen.
No footfall would be heard here: a deep mossy carpet has grown over every boulder and fallen branch, masking hollows and sharp edges, inviting the unwary trespasser to blunder at their peril. My steps fell awkwardly and I stopped. Unwelcome? No, but still not of this world. I often wonder about hazels: their shape and scale are more fitted to the faerie realm, their presence indefinable, impenetrable. Humans might dance around sturdy oak and sycamore, but who dances beneath this gleaming forest of wands?
Photos copyright © Jo Woolf
If you'd like to know more about hazels, you might enjoy this post on The Hazel Tree.