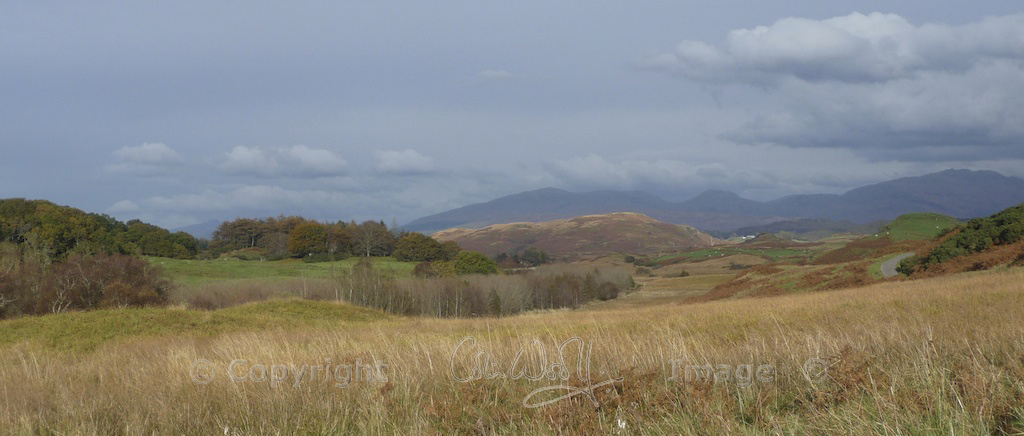 Glen Lonan: 'The Road of the Kings'
If you're travelling from the east of Scotland towards Oban, you'll pass through the small village of Taynuilt before reaching Connel and then following the coastal road south.
But if you have time, it's worth taking a detour down a quiet glen that will transport you back to the era of Scotland's great kings.
Glen Lonan runs southwards from Taynuilt, winding its way between low rocky hills where stands of wind-sculpted birch give way to bracken and boggy grassland.  There are a few farms and cottages, but you're more likely to get held up by a leisurely plodding Highland cow than by another car.  An OS map reveals that the landscape is littered with ancient sites:  duns, cairns, standing stones.
According to folklore, this is the 'Road of the Kings', part of the route taken by the funeral processions of Scotland's monarchs on their last journey to the island of Iona.   From the ninth to the eleventh centuries it is said that all of Scotland's kings were buried on St Columba's sacred isle – Kenneth MacAlpin, Aed, Giric, Constantine I and their many successors.  You get a sense that the landscape remembers their passing as if it were yesterday.
Skirting Loch Nell, a small inland loch, the cortege would then have turned south, possibly passing an early church at Kilmore, and heading towards Loch Feochan, a sea loch which extends its long crooked finger into the Firth of Lorn.
On the shore of Loch Feochan is a rock known as Carraig nam Marbh, 'the Rock of the Dead'.   From this natural jetty the body of the King was placed in a royal galley and taken across the Firth of Lorn, around the southern part of Mull and finally to Iona.
Loch Feochan, roughly at the point of Carraig nam Marbh, looking across to Mull
Sources:
'A Passion for Scotland' by David R Ross

'Journeying in MacDougall Country' by Walter MacDougall
Photos copyright © Colin & Jo Woolf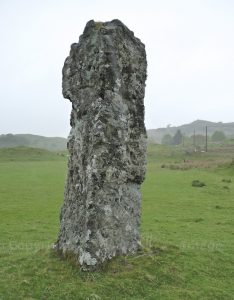 More posts about Glen Lonan…