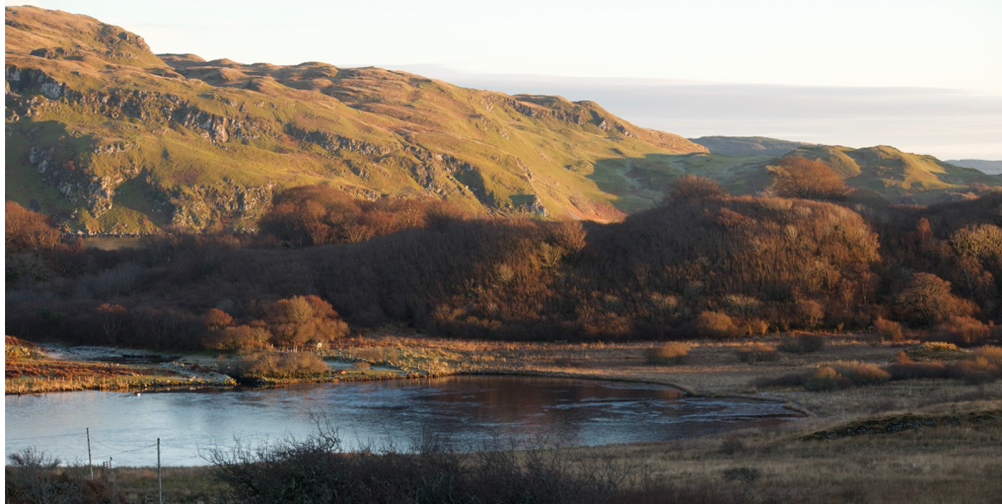 A December walk through Ballachuan hazel wood
What does Ballachuan hazel wood look like in winter? We've seen this ancient habitat in the first flush of spring, in the exuberance of midsummer, and in the earthy, fragrant shadows of autumn. Yesterday we went back there in the slanting December sunlight, with frost still blue in the hollows and a skin of ice on the loch. Parties of teal and tufted ducks were sharing a small patch of unfrozen water with two mute swans.
Ballachuan is one of those woods that you can easily overlook, but once you are inside it becomes your entire world. The individual trees are modest in stature – hazel rarely assumes a grand size, but will throw up new shoots all the time so that the trees or 'stools' are constantly self-renewing.  They are so close-knit that it's sometimes hard to distinguish one from another – their boundaries merge, and there is a real sense that they are all one organism.   Often where branches touch a blackish smudge of glue fungus will fuse them together, which results in strangely isolated handfuls of broken twigs.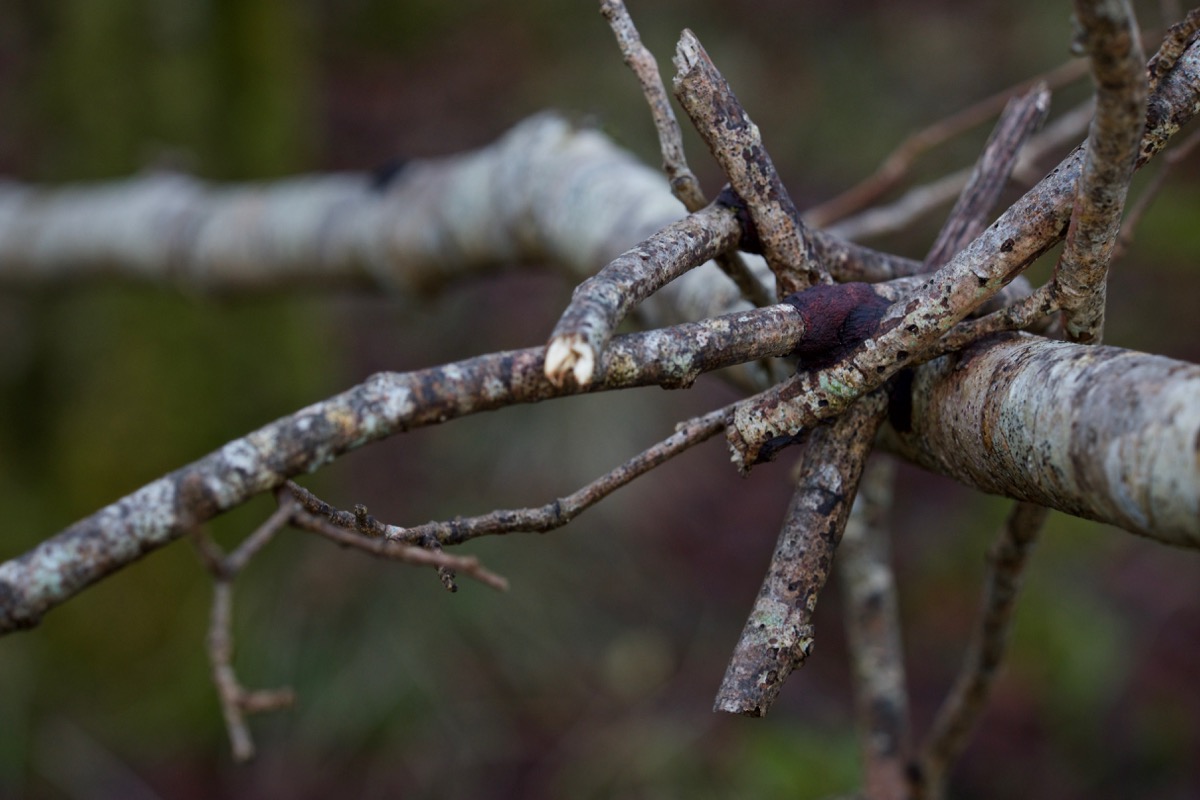 I felt almost like a creature that had come home to roost. The air was still, cool and hushed. Thick with decaying leaves, the earth squished softly beneath our feet;  frost had only penetrated through a few gaps in the canopy, dusting the leaf litter with white.  The fungi of autumn had gone, but mosses and lichens splashed the pale branches with green and rust.  Lovely to touch the old hazels again. There's a real comfort in seeing them asleep, in tuning in to the rhythm that regulates their pulse.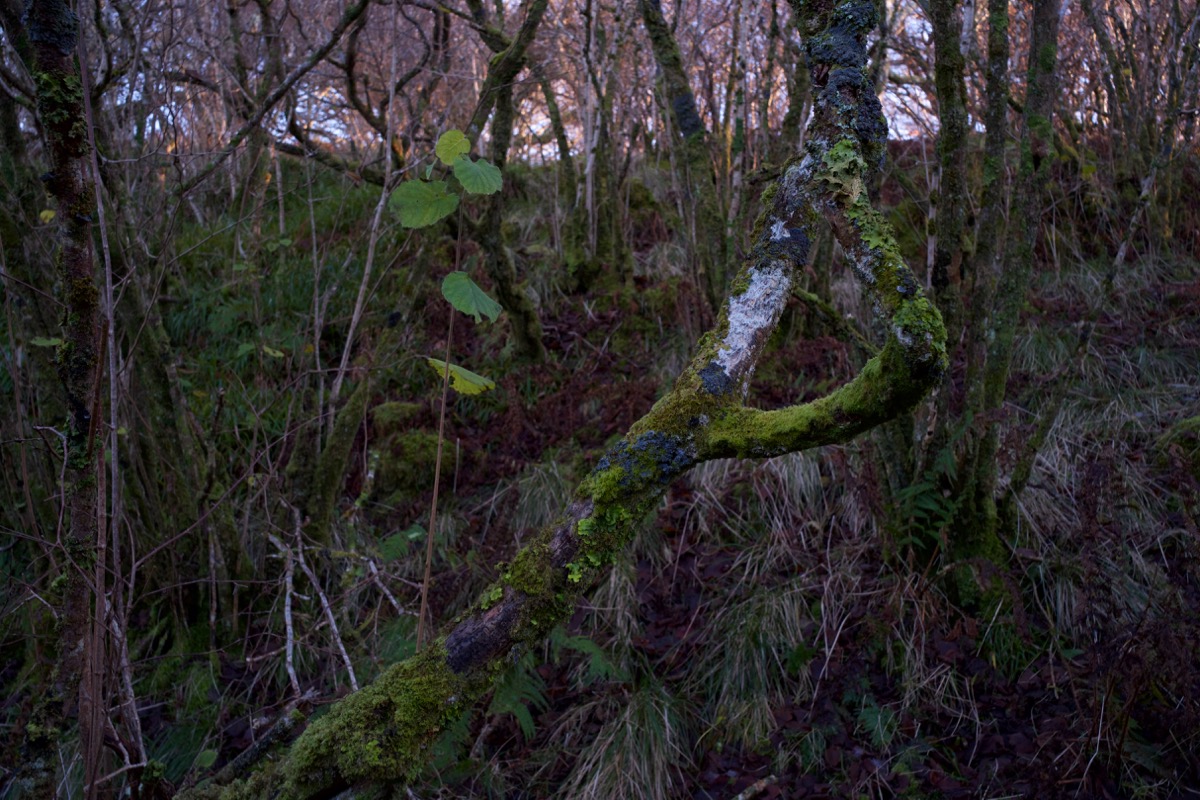 In the nearby sheep field, scarlet berries gleamed on the stunted hawthorn trees. Like so many of their kind, they have probably been spared the axe or the digger because of their ancient associations with magic: the hawthorn is the fairies' tree.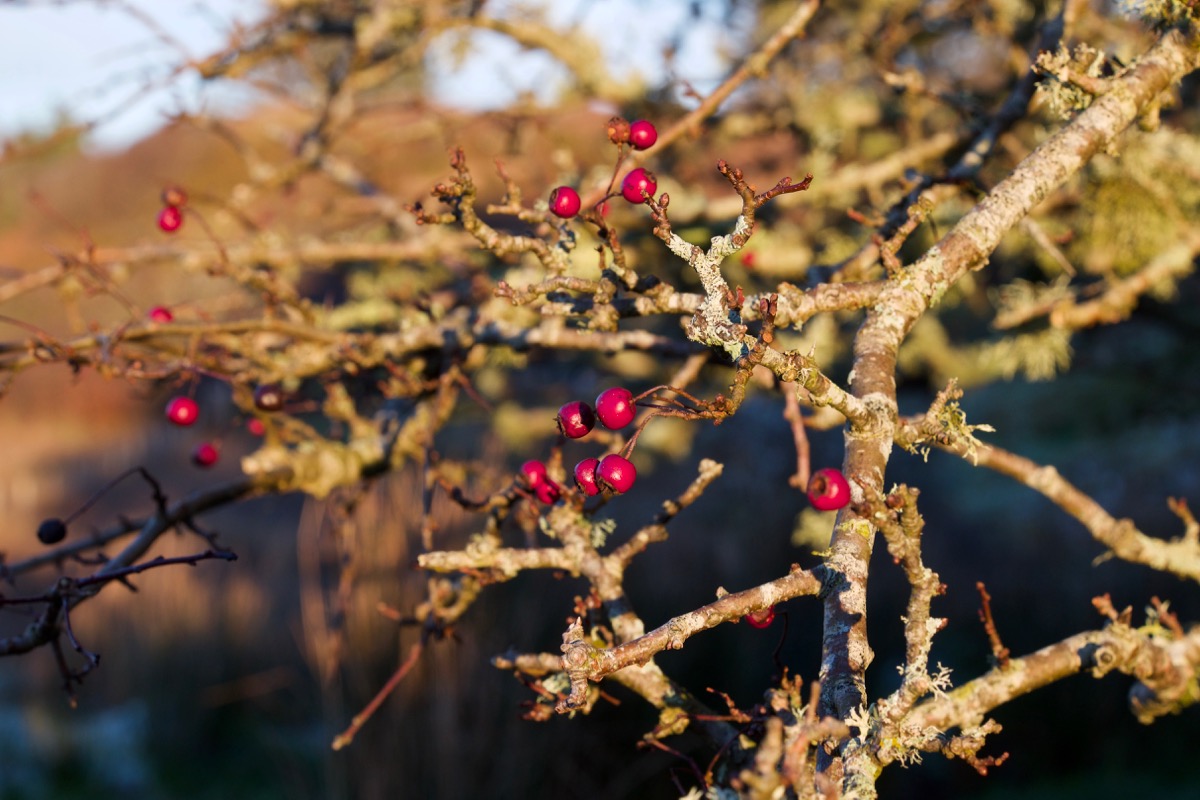 It was nice to feel the faint warmth of the sun, deceptively golden while sinking treacherously below the horizon at a quarter to three. Walking back, even the boggiest-looking puddles were now solid beneath our feet. As we clambered over the last stile a couple of mallards burst noisily out of a ditch, wheeled around and turned back towards the loch.  On the hill above Kilbrandon church a roe deer stood for a few seconds, silhouetted against the sky.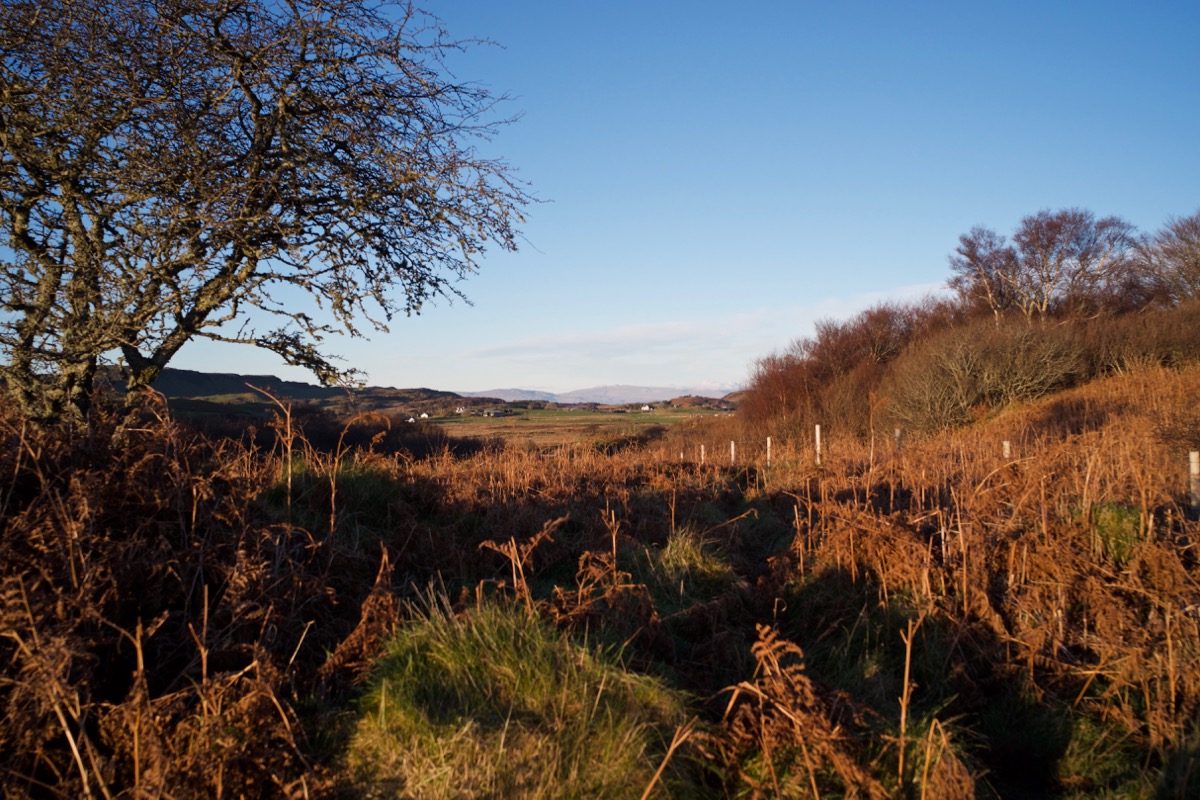 Ballachuan hazel wood on Seil island is managed by Scottish Wildlife Trust.
Hazel and hawthorn are just two of the trees described in my book 'Britain's Trees – a Treasury of Traditions, Superstitions, Remedies and Literature.' 
Images © Colin & Jo Woolf